I have been trying to get 240 hz on my current build but I am running into some trouble.
The max refresh rate that is able to be identified is 120 hz at 5120x1440 res. Some of my other resolutions have 240 hz available.
I have already tried.
made a 10-monitor.conf file.
adding custom refresh rate via cvt and adding mode to xrandr (got errors)
Here is my xrandr output.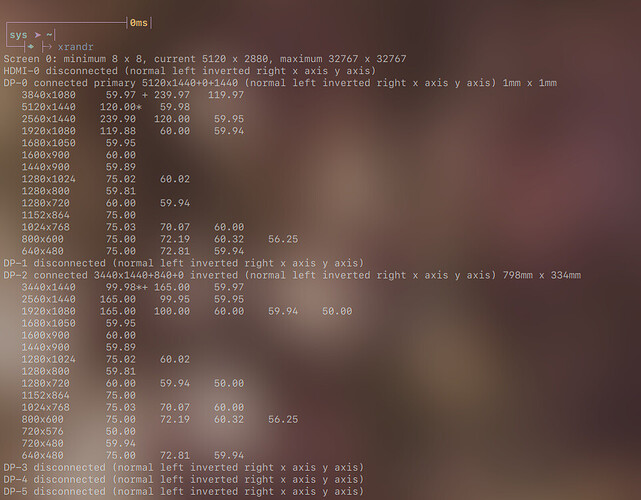 Please let me know what I need to post in order to help my case. Thanks in advance!