I banged out a few hours trying to get it functioning, changing the .toml variables stop/start service etc. Addendum: in testing via Konsole, it does not seem to be reading the. toml file?
I tried my IP4 IP, pretty much every IP on my network. I am obviously missing something, but what?
I did notice I have a dynamic IP, but I've locked myself out of the modem when I changed the password so I need to reset.
I reviewed their (Navidrome.org) documentation for Community, and Linux. I installed from AUR https://aur.archlinux.org/packages/navidrome/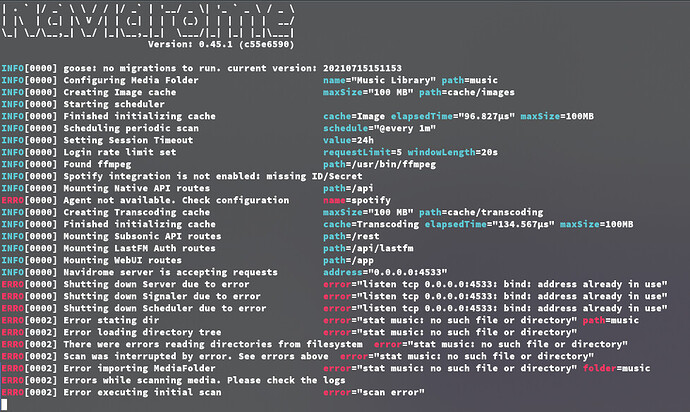 EDIT: I kind of answered my own question when I approached with fresh eyes. I figured out how to change directory for music, but still unsure which IP it needs to broadcast. Please still feel free to comment/suggest if you have Navidrome experience.