Hello EOS Team
When installing the EOS, I opted for HD encryption, but if I type the wrong password for some reason it goes into "b rescue" mode and for lack of knowledge I don't know how to return the HD functionality via command. I can only turn off the desktop with the power button and restart the desktop and enter the correct password.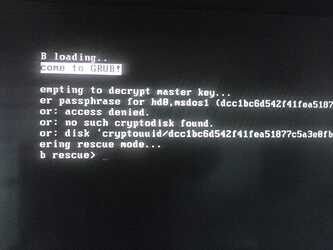 Note: Before having installed EndeavorsOS flavored Gnome 40, I had installed Pop OS 21.04 Cosmic and in this regard, it is friendlier, where it has a more polished screen and does not go into "b rescue" mode. There is a screen centered with successful or unsuccessful password information.
Could the EOS developer team do something about it?
Thank you in advance for your attention