How do I disable eos-arch-news?
SOLVED
Edit the configuration file (see our wiki too) at /etc/eos-update-notifier.conf:
    CheckArchNewsForYou=no

Thanks. Done.

Welcome to the forum. Thanks for giving EndeavourOS a try, I hope you enjoy your time here.
Pudge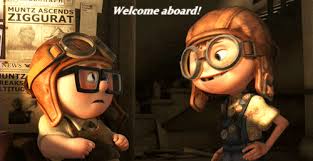 Welcome to the community

It would be even better if the news update was a system notification and not a window that we actively need to click away.
I get a mail notification on my mobile from Arch when there is a need for manual intervention, so I disabled it.
The less I get bothered while on my computer the more I get done, or on the contrary, I don't get bothered while relaxing.
As I worked 70-some hours last week, I kind of need to just relax sometimes.
Well, from my point of view, how often does Arch Linux post something on the main page?
On the current main page 2020-07-28 2020-04-14 2020-03-19 are the dates of the last three news items.
Sounds like a tempest in a teapot to me. Just my opinion.
Pudge
It is annoying if you are constantly hitting "Later" instead of actually reading the news. Then it will pop up on every boot.
How true. I wouldn't click Later…
That's because you made it pointless

Better just close the browser as soon as it opens, this way the annoying thing won't come back soon
Who needs Arch news anyway…
Yay so I am not the only one that reads archlinux.org daily

If you don't need Arch news, then you should configure eos-update-notifier not to show the Arch news…