Hi,
Now that I have the system running, I am trying to install the apps I need. I want to Install a trading app and not being successful on Arch, as I believe it requires creating things from scratch. I have installed this on other Arch based systems but they had an interface where one could enable AUR and Snapd etc.
Below are the to images for ref: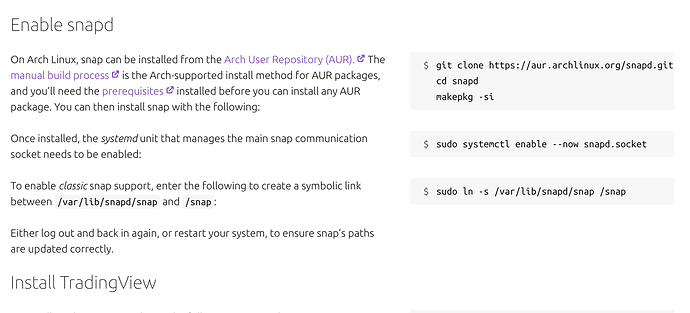 When I try to run these commands it doesn't work and says no directory exist. I understand that the documentation provided assumes that the user knows the basics. But if I do this a few times I think I will get the hang of it.
Also, I need to install a basic screen capture tool so I can attach system logs as well and general apps like whatsapp (how do I go about searching for these apps as there is no add/remove program as far as I can see).
Cheers.