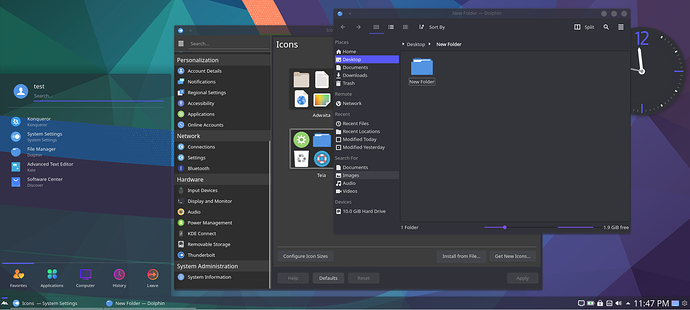 It kinda bothers me I can't really figure out how to fine tune KDE. I installed the Layan theme (while using Kvantum themes), but I can't figure out how to fine tune every little thing to make it really what I want it to be.
For example, see this that contains New folder, how do I change the colours of the background of the Window?
The Layan theme changed the start menu such as the 5 bottom icons, I want to use the Breeze icons however, how do I change this?
If I want to have a slightly curved edges for my windows, how would I do this?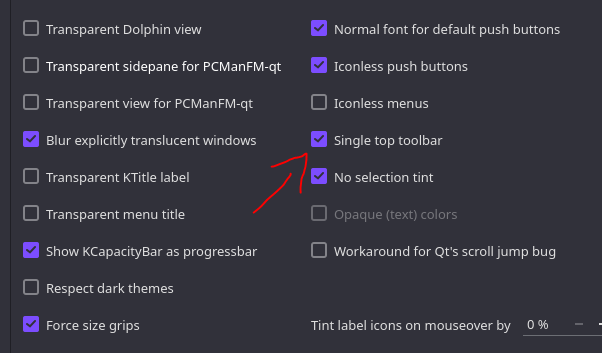 How do I change the checkbox's colour?

I want to add these icons but only for the taskbar and no where else, and if the application is opened, it should show a dot to indicate it is opened as shown as in the image, how do I configure all of this by hand? Is there some guide that is available that shows how to customise this by hand easily?