Over the winter season and into the covid season, I built three new systems. Hey, I had to have something to do.

I put NVME storage devices into all three builds. Every 2.5 inch SSD I ever had always ran so cool with absolutely no heat problems that I never even gave it a thought about heat problems with NVME. Well, Doh on me.
I was doing some research on the web when I ran across some posts about heat sinks on NVME ram. This was a gaming site, so I thought well that's because they run everything 100% for an hour at a time or more. That's not me, I'm OK. Now that it is summer in the northern hemisphere, maybe not. So I did some more research on NVME cooling. Found out I'm not OK. On my wife's Windows 10 computer, Samsung Magician read 56 degrees C and said Too hot.
So I bought three of these heat sinks.
On the windows machine Samsung magician now says Normal. Here is my NVME temps on my EndeavourOS Gnome machine with the heatsink.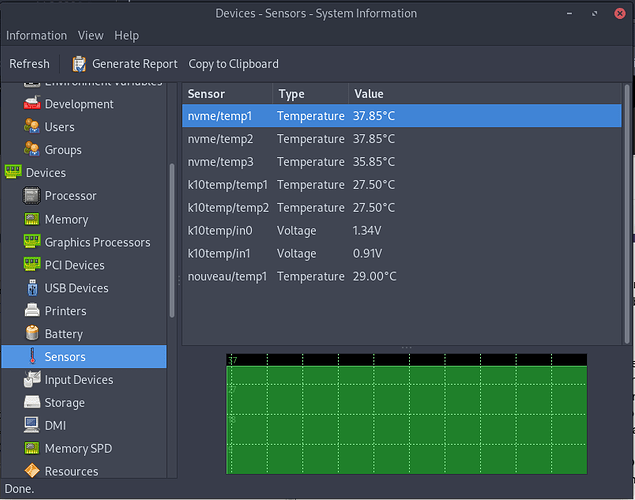 As I understand it, nvme/temp1 and temp2 are the Nand memory chips, and nvme/temp3 is the controller chip. The controller chip usually runs hotter than the Nand chips, which it was.
Now with the heat sink, the controller chip is cooler than the Nand chips by a couple of degrees.
Pudge