Ok, so I go to start my update using Sudo pacman -Syu and it pulls everything I need to update, then it checks my keys and package integrety but then I get aload of errors saying several packages are Invalid / Corrupt, same also happens if I update through the welcome screen.
I hit Y on a few but heres a pic from my phone (hitting Y does nothing anyway as it cancels to update due to an error).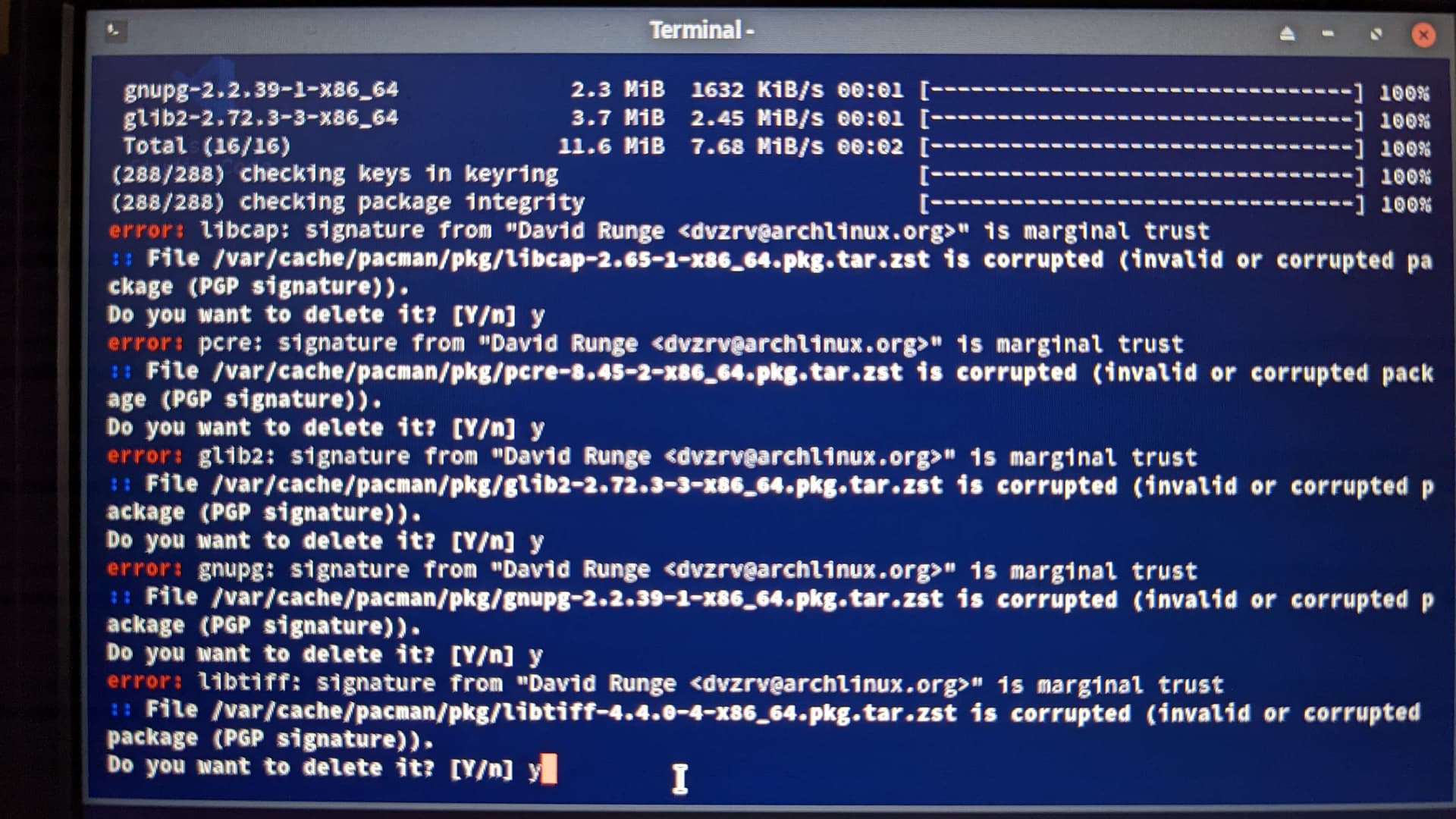 Sorry the image is terrible quality…
Any advice, Im a noob when it comes to Linux but am trying to learn.