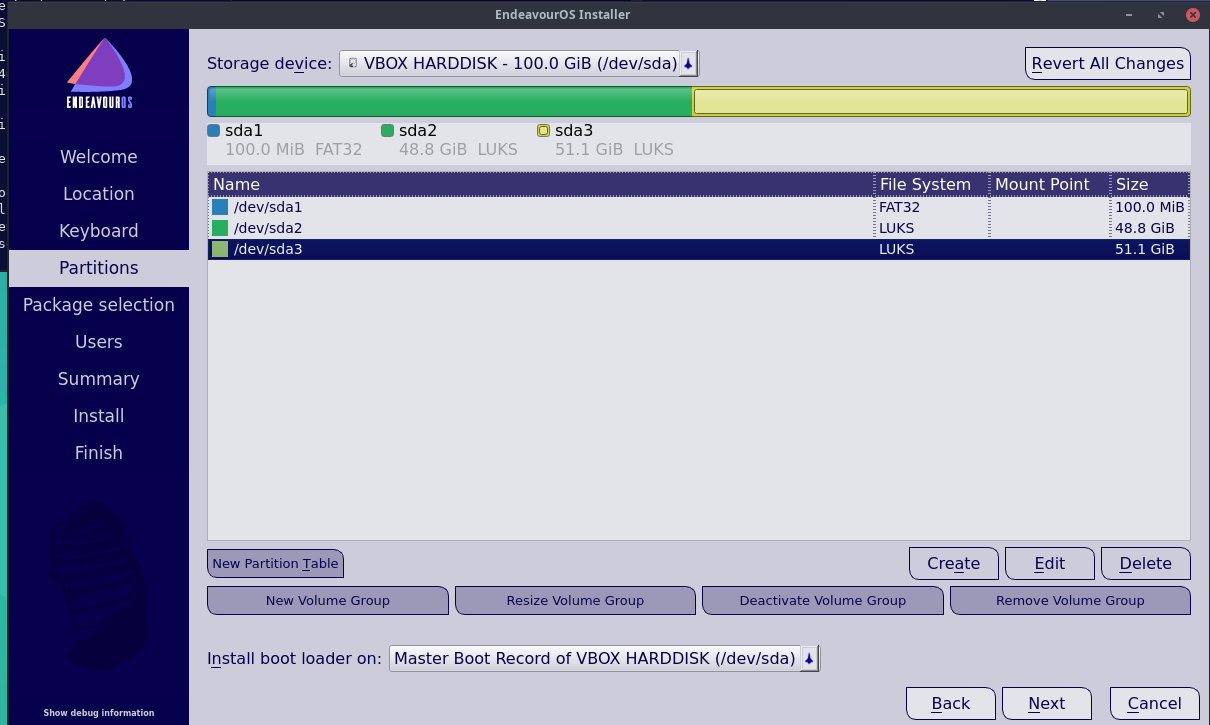 So I installed EndeavourOS and configured both sda2 (as root partition) and sda3 (as home partition) to use encryption with the exact same password.
I have tried to mount sda2 as / and sda3 as /home without reformatting but it has failed the installation.
I tried the reformat option: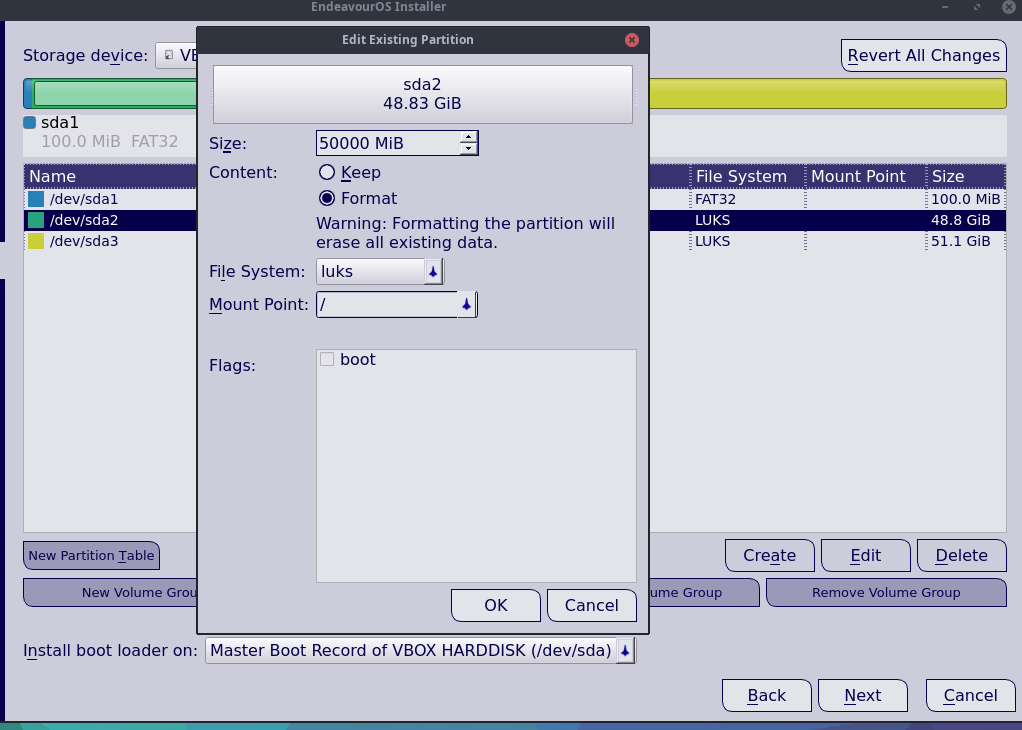 But why doesn't it ask me to set my password, I am kinda confused what is going on.
Edit: If I format the luks partition (by deleting it and inserting the exact same password) I would get error messages after a long installation about sda3 (the home partition) regardless if I opened the luks container or not (through gparted)