On both chromium and brave, I have enabled flash

But I get this error on both browsers.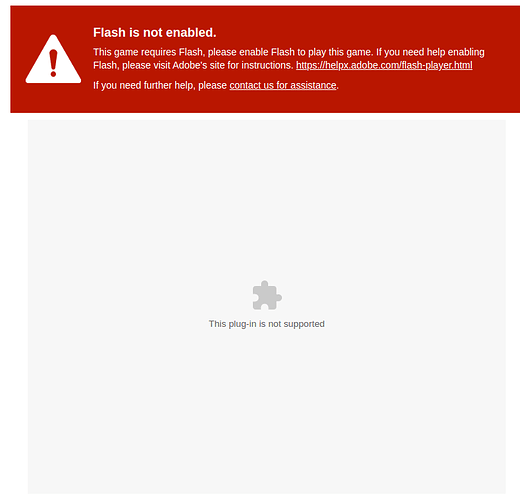 I have not been prompted at all to enable flash, it instead states This plug-in is not supported. On Windows I was able to get Chrome to work so I am not too sure why its not working on Chromium nor Brave on Linux?