So I have a gpu passed through into a windows vm and it just crashes after a while when I game on it. When doing lighter tasks it has no problem.
I have two monitors and when I unplug one monitor from the linux system it does not crash.
If I keep both monitors plugged in to linux and one on windows, and I switch over to i3wm instead of plasma kde, it does not crash.
If I try to use looking glass (on either kde or i3) it crashes and it crashes really quickly.
if I use looking glass at 60hz (instead of 165) it does not crash.
I know all of these could be different issues but I've been pulling my hair out this past week trying to get things to work seamlessly. As for the crash its always the same. The vm and de freeze but audio keeps working, and i cant click on or do anything. When I press ctrl + alt + f1-9 I see the following: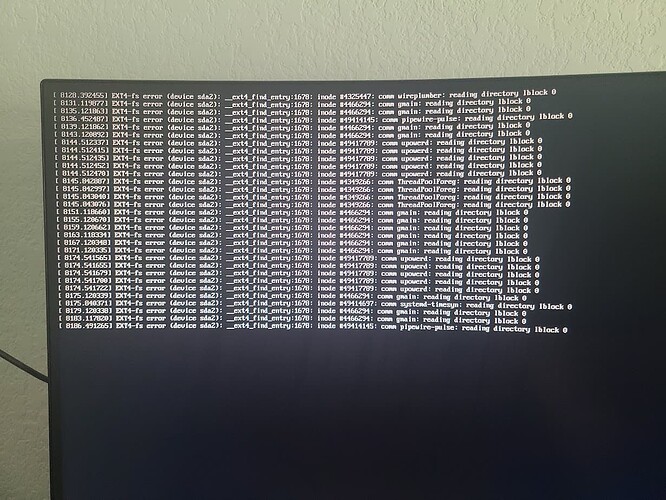 I've tried to wait it out but nothing. I end up just holding down the power button to force shutdown.
info: