Hello, this is my first post here so I hope I'm doing it right. I'm going to start by giving the full details on how I installed it first.
So I installed EndeavourOS on an external SSD plugged on my pc, and unplugged the PC's own internal storage until the install was finished or else the linux os would only work on that pc and not on my laptop.
After installing, everything was fine and if I had a few hiccups I solved them with minimal tinkering or just copy pasting some code that someone provided. Nice job Endeavour team!
BUT. When I press sleep, or not touch the pc for some time (I assume it also goes to the same sleep and not hibernate), The thing won't turn back on. The keyboard world and I can change it's rgb colors, the mouse also works, but the monitor can't find anything to display. The pc stays on but doesn't turn off even if I press the power putton for 1 seconds or 20 seconds. The only way to turn it off is by taking out the cable and plugging it back in.
So I try it on my laptop to check to see if it's just on my pc. It turns out that when I press sleep, It works! but I get this window for a split second before it turns back on: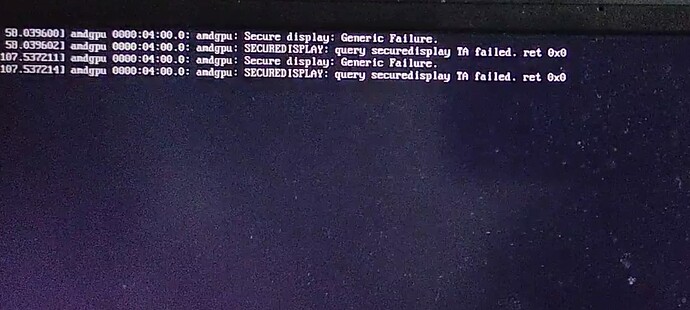 But what's weird is that hibernation is the one that doesn't work on my laptop (on PC it was only sleep). It gives this error: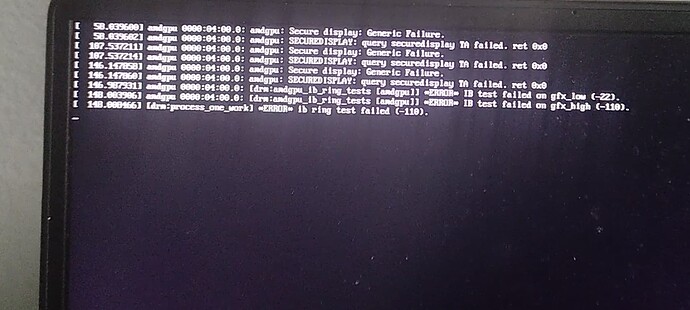 and then the screen stays black but the laptop stays on. Thankfully holding the power button works there. This also happens when closing the lid and back open.
Thanks for reading my post, I apperciate any answer.