Hello,
I am a endeavouros newbi and have installed endevouros successfully (jippi). Now I've activated gnome-extensions and the extension user-themes. Then I've create the folder .themes in my home and inserted a new theme there (WhiteSur-Dark).
This seems to work, as i can select the theme in gnome tewaks, but it is applied to third party applications only (for ex. chrome). But for all native gnome apps it is not applied.
I've tried this command already:
gsettings set org.gnome.desktop.interface gtk-theme
It is driving me mad that i am not able to figure out whats the problem…

In the screenshot attached, you can see that the theme is applied to google chrome but not to the terminal.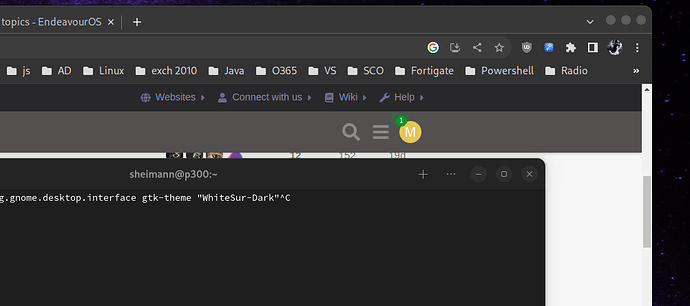 Here are my theme settings: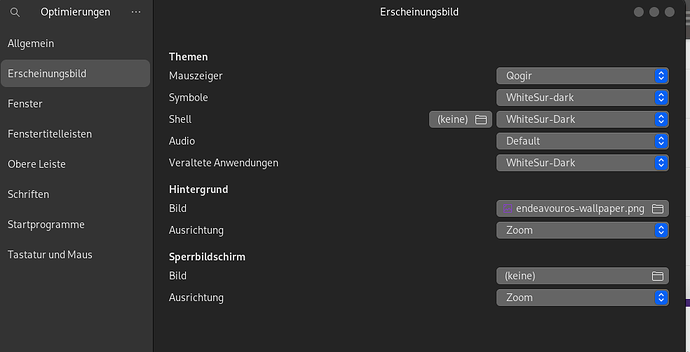 Hopefully somone can help me.
All the best
Sascha