Long time user of EndeavourOS, first-time user.
To wit, some statements of fact / up-front information:
I have NOT, repeat NOT installed additional linux kernels
Ever since I've installed endeavourOS on my system, I've had multiple entries appearing
Every time I update system, it stays the same, not cleaned up
I also have windows dual booted
Windows exists on primary SSD, Linux on second SSD. I have configured to boot into nix
I don't have grub-customizer - I did once and it was good at cleaning up these entries, but now it won't launch, so I uninstalled it.
My problem:
In grub loader I have multiple entries - 4 x linux and 2 x windows:
In terminal, /usr/lib/modules shows 3 kernel versions
but listing what's installed by pacman, shows only one installed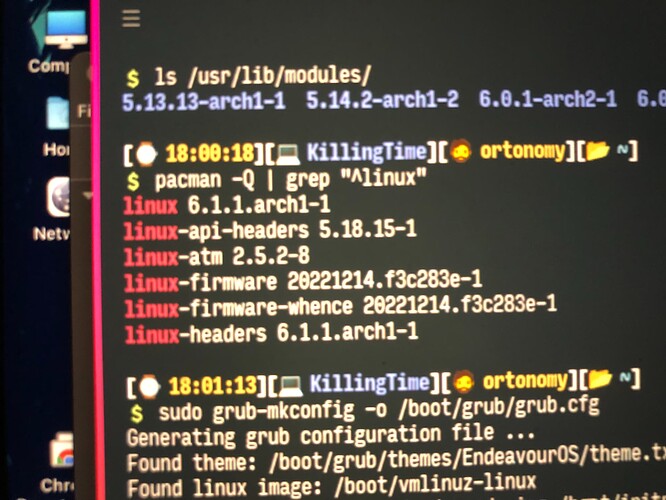 How do I clean them up? I don't really care if terminal or UI. Please no polemics about "why would you want to manage your grub entries via a UI" or some other non-helpful response that I've seen on other threads like this. Evidently, a UI would be really useful in removing these annoying duplicates.
Thanks in advance for any help offered.