Hi, how to explain,
I have an 6800XT, game on it a lot without problems. Under Plasma my HW acceleration works too, on the driver site I didn't change anything from the endeavourOS installation.
but unter the driver informations I have the following erros: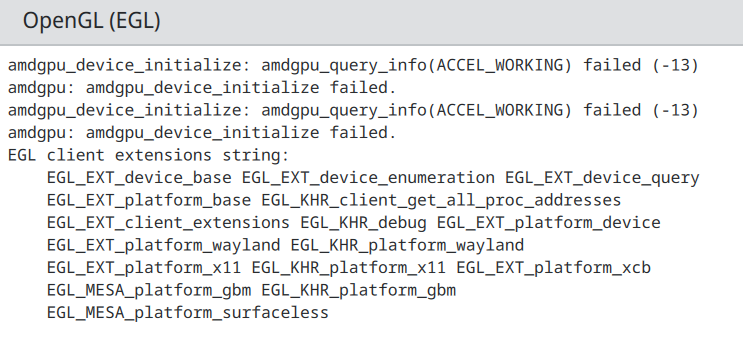 Is that something I should worry about, or is there a fix?
greetings,
Daniel