So, just installed KDE Plasma next to Windows.
Worked like a charm, logged in after the fresh install, updated my system and installed packages etc. and all that fun stuff, and now after a reboot I see the following error: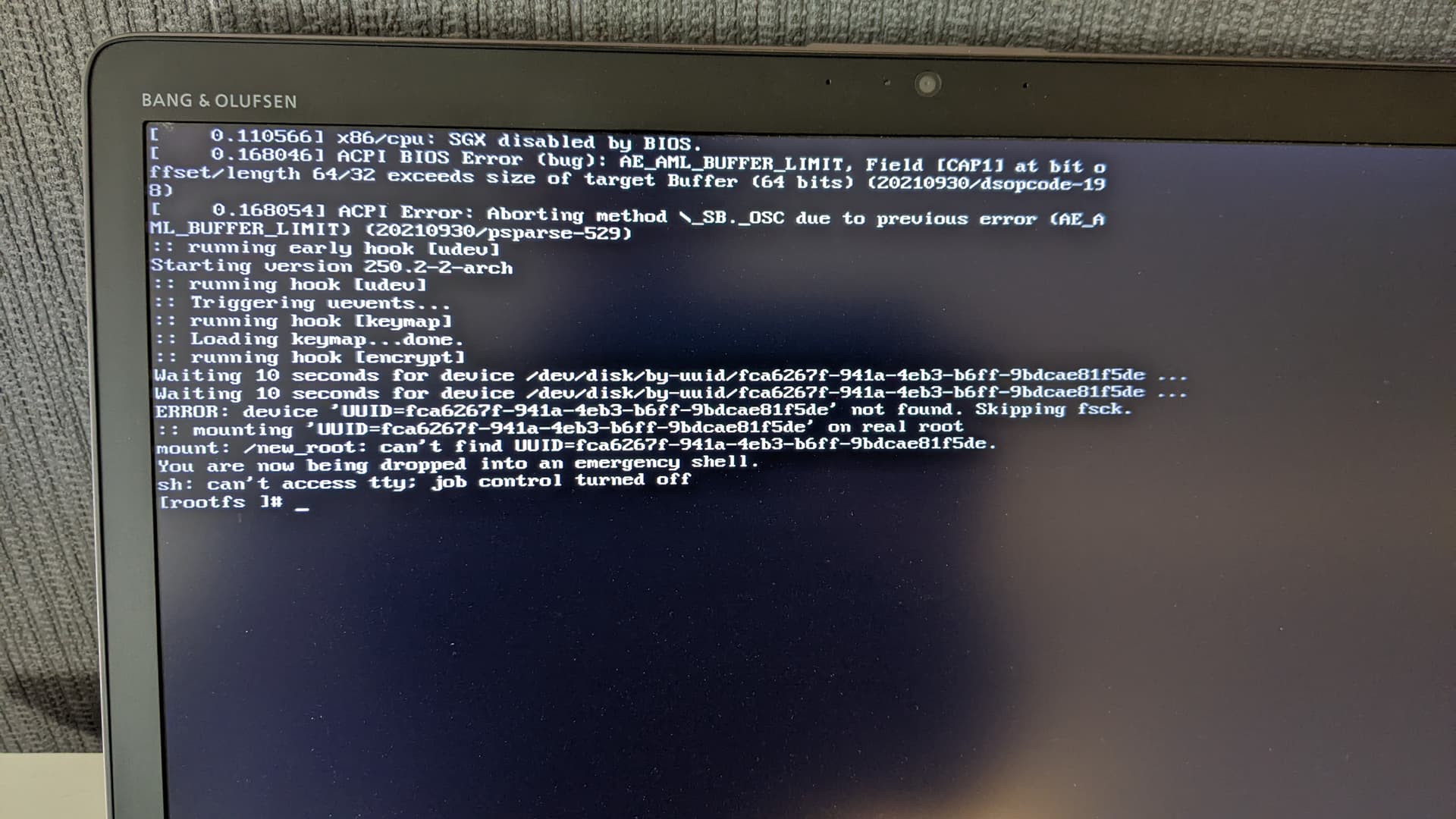 I tried to cat /etc/fstab but nothing happens after typing that command, not even a error. Same with nano.
How can this happen?