I can't make Dolphin font size bigger.
Small file names strain my eyes.
I have changed Label font to size 16, see the "custom font" is so huge already, but all fonts and file names in Dolphin still the same small size.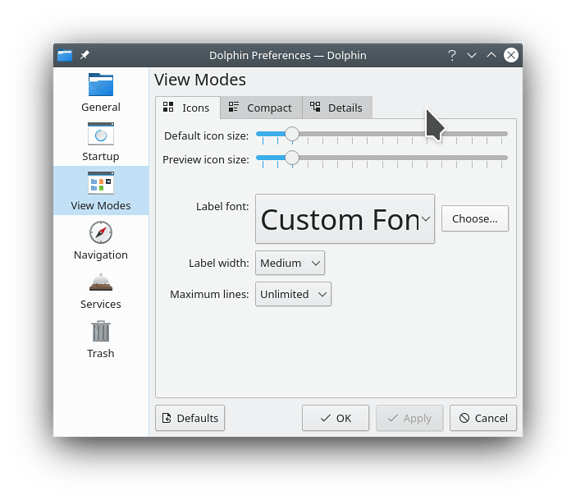 When i have check back on the font size i just chosen, it is still display as size 10; it didn't accept my font size.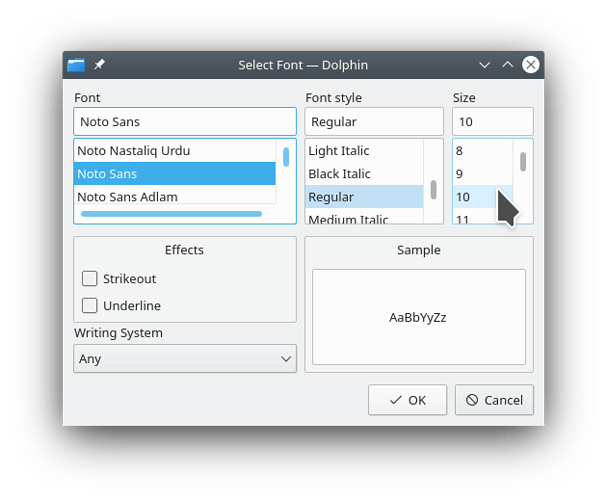 Is the the place to change file name size ? or this is just for (as indicated) label size ? I have no idea what "label" here refers to…
This here is my current /default filename font size, which to me is small.