Hi, I am facing problem I have never seen so far (using linux with nvidia card for about 5 years now). Every game is crashing with error that it was not possible to allocate graphics memory, but graphics memory is nowhere near exceded. This is the error: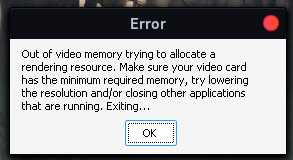 and this is state of nvidia card at the moment of the error: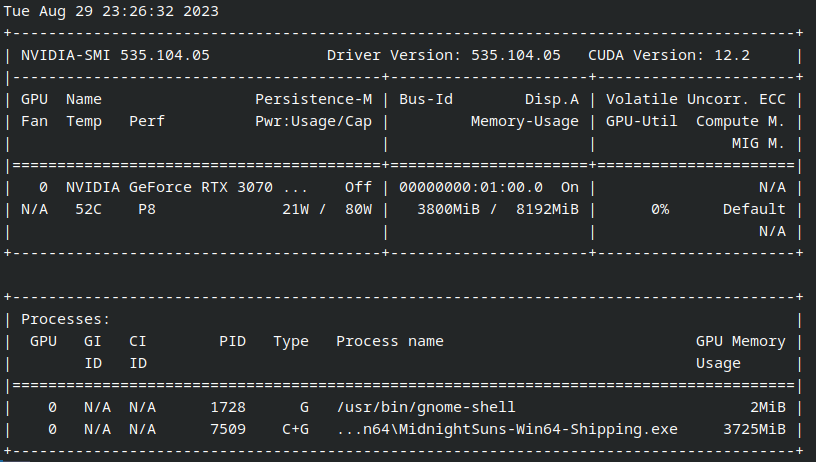 Any help please? About a week ago I was playing games with no problem before I updated nvidia packages.