Hi!!! I am new using this and I would like to know if someone can help me please.
I'm trying to update and it gives me the following error, does anyone know how to fix it?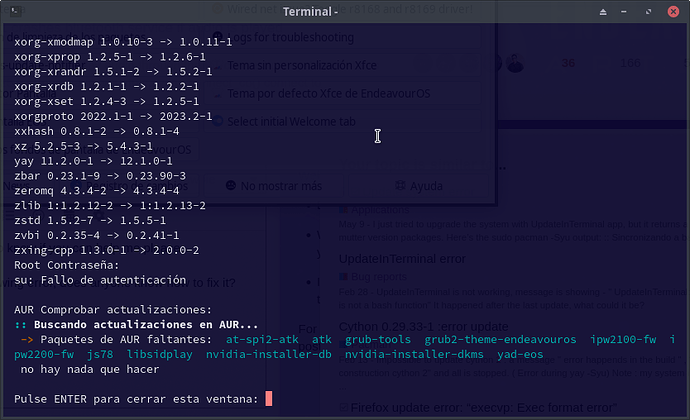 I also tried the following command lines but at some point it gave me an error and it didn't end up working.
sudo pacman-key --refresh-keys
sudo pacman -Syy endeavouros-keyring
yay -Syu
Nothing wrong with the first two but the third gives me a problem: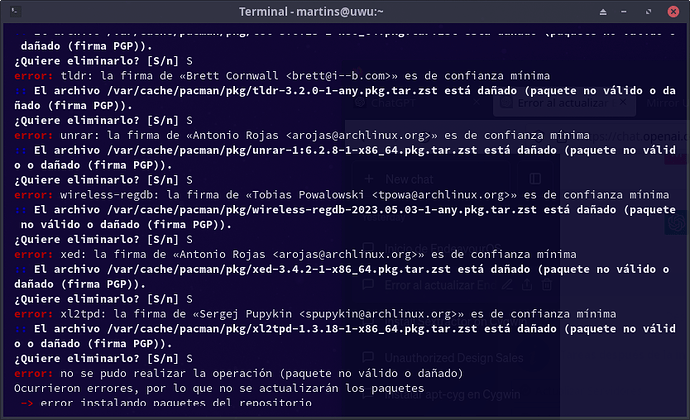 It gives me many more errors than what appears in the image
Someone suggested endeavouros to me since I needed a unix system to use sextractor for astronomical purposes and it didn't have windows support
I have no experience with anything like this and I really need it to use sextractor and get the information from the fits files. any advice is greatly appreciated!!!