Hello Everyone I'm relatively new to using linux, and after doing pacman -Syu the system crashed and on reboot I've been getting this error.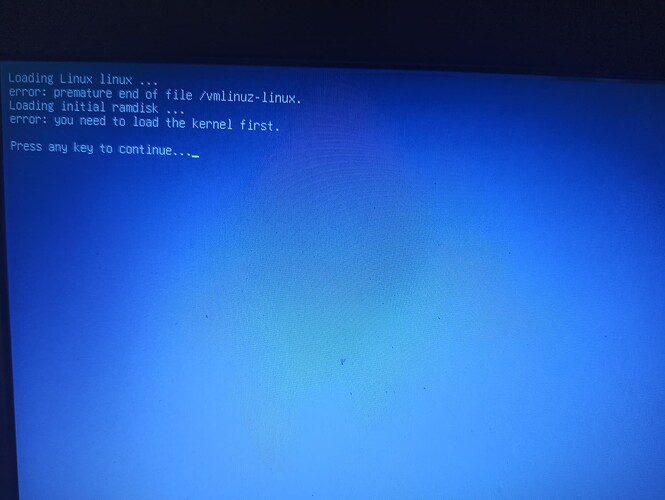 After reading the forum, some people had similar issues so I followed these steps:
Live boot into EOS.
sudo lsblk -f
sudo mount /dev/sda11 /mnt This is my root partition
sudo mount /dev/sda9 /mnt This is my boot partition
sudo arch-chroot /mnt
After this step I see [root@Endeavouros /] # but I do not know what is the correct step to fix the original error in the image above. If anyone could give me a command I can try it would be appreciated.
I apologize if its something trivial I've been using EndeavourOS for a year but never had any problems I'm really new to fixing things and I cannot do a fresh install as and my documents are in there.
If I can provide more info to explain my situation better on anything or screenshots please tell me.
Thank you.