So i installed EoS a couple days ago, used Manjaro for about a year or so. I used pacman to install my stuff mostly, 2-3 using yay for kwin-bismuth and later after a few restarts timeshift and timeshift-autosnap maybe also Steam on the same session, then the next day when i tried booting i got this: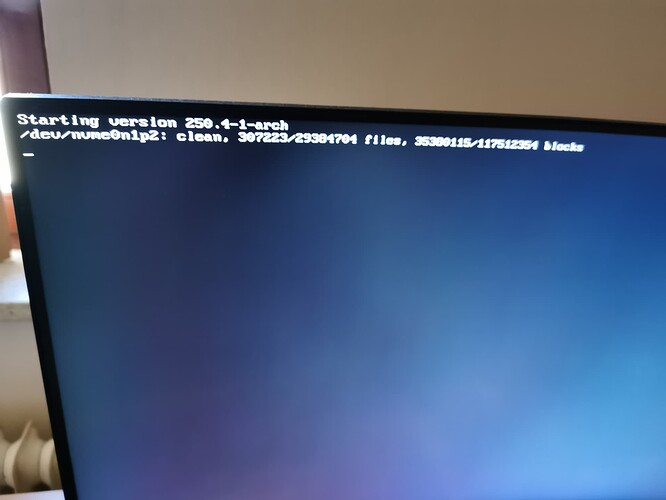 I waited for about 30 minutes, i see this screen on on EoS all the time and same for Manjaro, sometimes it took up to 15 minutes on Manjaro, nothing unusual, but this time 30 minutes and still nothing probably means it won't boot, i restarted a few times after that and it still wouldn't boot.
System info:
lib32-nvidia-utils 510.54-1
Operating System: EndeavourOS
KDE Plasma Version: 5.24.3
KDE Frameworks Version: 5.91.0
Qt Version: 5.15.3
Kernel Version: 5.16.14-arch1-1 (64-bit)
Graphics Platform: X11
Processors: 16 × AMD Ryzen 7 2700X Eight-Core Processor
Memory: 15,6 GiB of RAM
Graphics Processor: NV134
journalctl --directory=/run/media/kiloneie/e792ef30-9a7c-4845-99d5-92b981330afa/var/log/journal
Xorg.0.log
Xorg.0.log.old
pacman.log
Tell me if i need to provide you with the log files themselves, and which ones, not knowledgeable on this.