Greetings lovely community,
I uninstalled the eos-update-notifier package some time ago since I update my system at least once a day anyways. I was recently going through some of my logs trying to troubleshoot a possible wireplumber issue, when I stumbled upon this error that I pulled from Gnome Logs:
12:03:02 PM systemd: Failed to start EOS update notifier service.
12:03:02 PM (notifier): eos-update-notifier.service: Failed at step EXEC spawning /usr/bin/eos-update-notifier: No such file or directory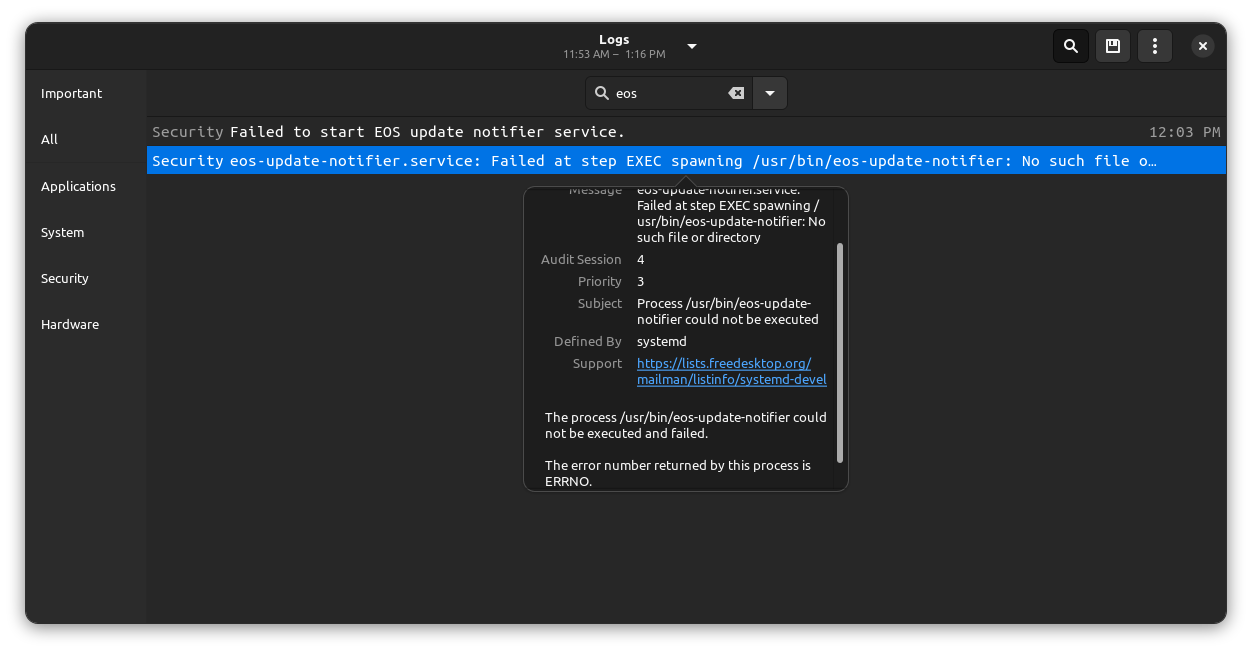 I guess when I had eos-update-notifier installed, it had a service running checking for updates, but since I've uninstalled it (weeks, if not months ago), it looks like the service still attempts to start even though it's no longer installed.
I haven't noticed this to affect anything at all in my system, but I think it'd be a good idea to get rid of it so I am curious what's the best way to stop/disable or remove the eos-update-notifier.service from my system when eos-update-notifier is already uninstalled or do I just ignore it? Thanks for any help!