Hi everyone, I recently decided to try out EndeavourOS. The installation went pretty smoothly and everything was fine. Updated the system, installed some packages from pacman, built some other packages from the AUR using yay. After that I shut down the computer.
When I turned it back on, it stopped booting me in my DE of choice (Gnome in this case). Instead after the list of checks in the beginning start, it abruptly stops and all the text disappears leaving only a flashing line at the top-left. It stays there for a long time(trust me, I let it stay on for a while).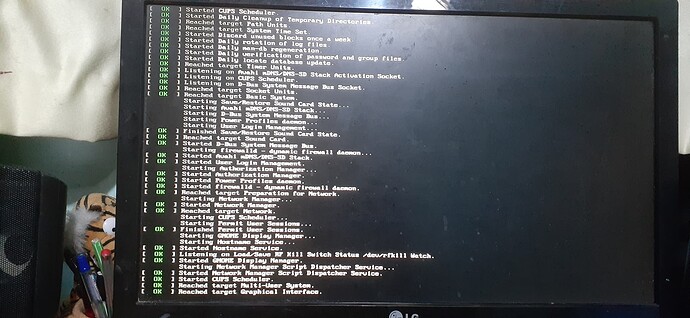 The checks usually stop here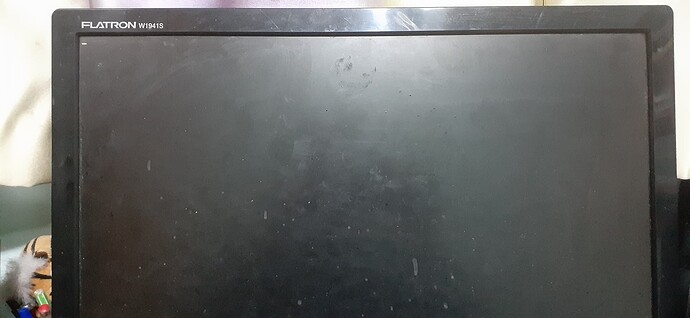 This is the flashing line I'm talking about
At first, I thought maybe something was wrong with the bootloader, so I chrooted into my system using the live ISO and reinstalled grub. But all that did is make an extra boot option in the bios. The same thing happens when I go through the newly created one.
I don't understand what's going on, and since I'm a newbie I don't know how to even approach troubleshooting something like this. if anyone has any suggestions, that would be great.
Update: Thanks everyone for responding so fast. I decided to reinstall the OS and carefully pick and choose the packages I installed and rebooted every time I installed one to see which one was the problem and it seems like steam was the culprit. more specifically steam with nvidia related drivers and stuff. I decided to install non-nvidia steam and they work and the computer boots fine.
Now as other people have stated My graphics card should be supported by series 390 drivers, so it's weird that nvidia-inst says it's not supported. I decided to try nvidia-installer-dkms, and that did manage to install a driver but after a reboot the system stops booting as usual. fortunately I installed Timeshift and created a backup of my root, so I could revert any changes. It seems like I can't mess with my graphics driver in any way, either through installing steam or installing a proprietary driver. I guess I'll be sticking with nouveau for now even though it bugs me why this happens.
once again thank you to everyone that replied, I'm not sure if this is solved or not but I can reach my PC now. That counts for something I guess.