Eeeeeeeugh. I just wanted to update my kernel.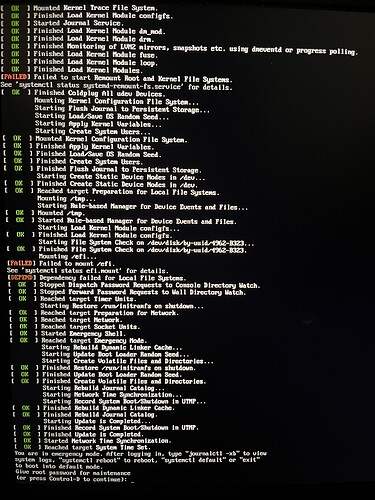 This is what happens when I do, efi mount failed and so did systemd-remount-fs. I'm next to a complete beginner with this stuff, I arch-chrooted into it and rolled back to the previous kernel version and that fixed it, but running pacman -Syu again breaks it and I can't boot.
I use systemd boot, I'm not even sure where to start.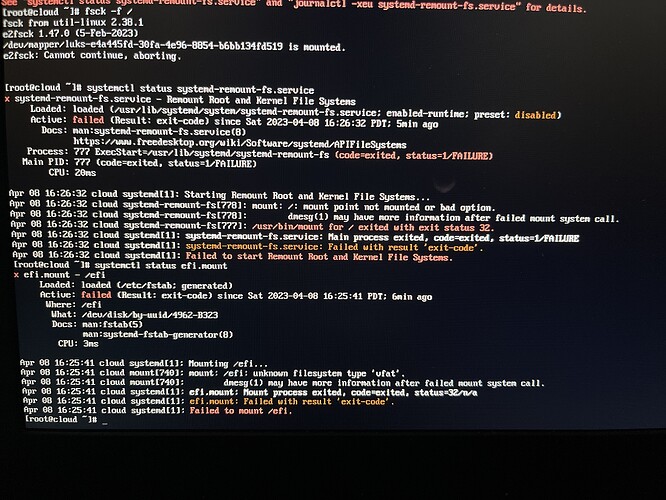 Would anyone be willing to work with me to fix this? I'd greatly appreciate it.