I've changed the DNS settings in 'Advanced Network Configuration' but my ISP's DNS adresses are still being used.
Output of /etc/resolv.conf :
# Generated by NetworkManager
nameserver 1.1.1.1
nameserver 1.0.0.1
nameserver 2606:4700:4700::1111
# NOTE: the libc resolver may not support more than 3 nameservers.
# The nameservers listed below may not be recognized.
nameserver 2606:4700:4700::1001

I also made a DNS test on https://www.dnsleaktest.com/.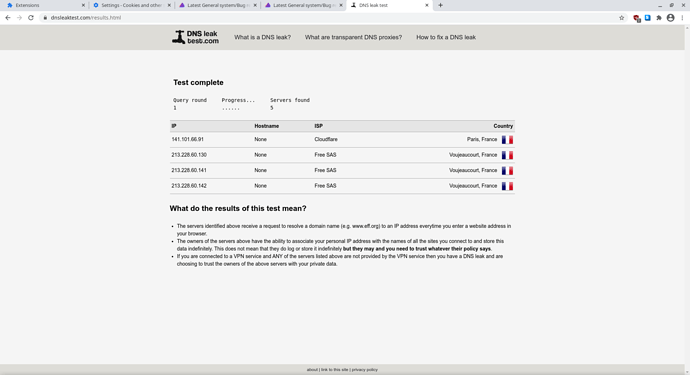 I use other Linux distributions (Ubuntu, Manjaro, Clear Linux) and the same DNS settings work fine.
This issue only happens in EndeavourOS that I have installed in late February 2021. It also happens in EndeavourOS live version.