Hello,
First of all, thanks a HUGE lot for that wonderful distro!!
I'm already sorry cause i dunno if i should post here or in bug section, or noob or… "try harder"?

I've browse several leads to try to "fix" my problem, unsuccessfully…
So, here's the story…
I have an install on an HDD, works fine.
Bought an SSD (NVMe), installed on it → display mess on startup (after grub, starting at the login screen (lightdm i guess))
Got another SSD (SATA)(not at all because of that indeed), installed on it → same problem with displayed screen resolution (or is it?)
Well, i don't think the kind of drive have anything to do with it indeed, probably installation related.
So, as you can see on pictures, the display "switch" to that weird resolution on startup, after choosing an grub entry, when the login screen appears, and stays like that… seems to be consistent on each startup with the last install, but was more random (sometimes no problem with the display) on the previous one.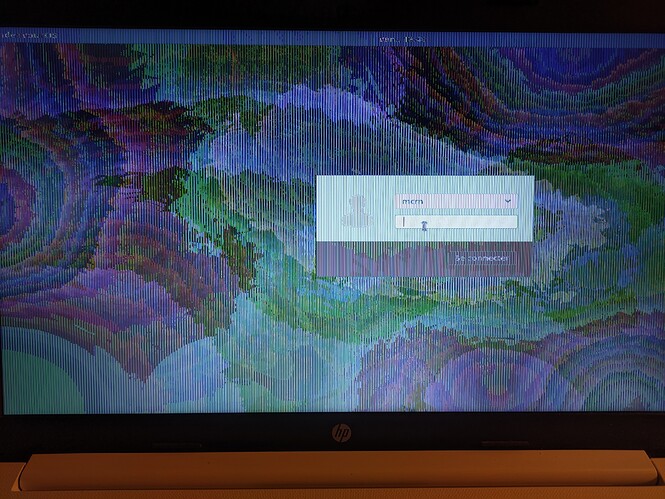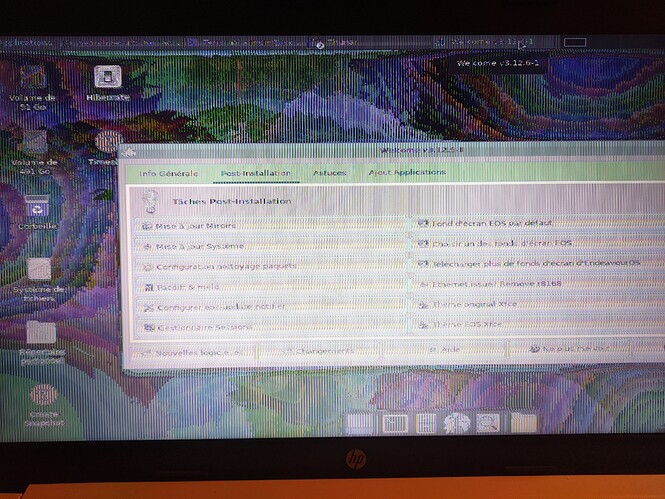 Anyway, a workaround is to put the computer to sleep, then wake it up, and everything is fine, no more weird distortion on the screen. This "solution" works perfectly…
If anybody could lead me to where I should investigate… it would be so sweet and MUCH appreciated !!!
Cheers !
system overview : http://ix.io/3loY