Is anyone using ddterm Gnome extension? It's just a very handly drop down terminal no matter where you are. I am am just setting up this desktop and the F12 hotkey either does nothing or if I have the Firefox browser is in focus, it launches developer tools (which I think Chrome does as well). I remember Vivaldi has this neat hotkey remapping in the settings, and Mozilla say there is nowhere to change it, but that was from a 2015 thread and there was yet another add-on to fix that. So that's what I get if a browser is open…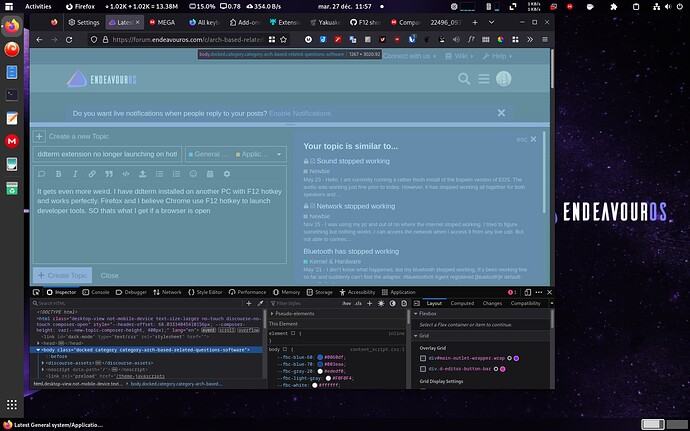 instead of ddterm.
Any suggestions how to fix this? I have been through every setting in Firefox and ddterm extension configuration, and it is identical to the other PC I have where F12 works.
Maybe you can suggest another a dropdown terminal that works on 43? I tried Yakuake and other but they no longer support Gnome 43.