I'm having some problem connecting my printer in EndeavourOS.
When using Manjaro, I do not experience this issue and HPLIP and CUPS work fine.
Each time I attempt to connect my printer I always end up at an Internal Server Error with CUPS.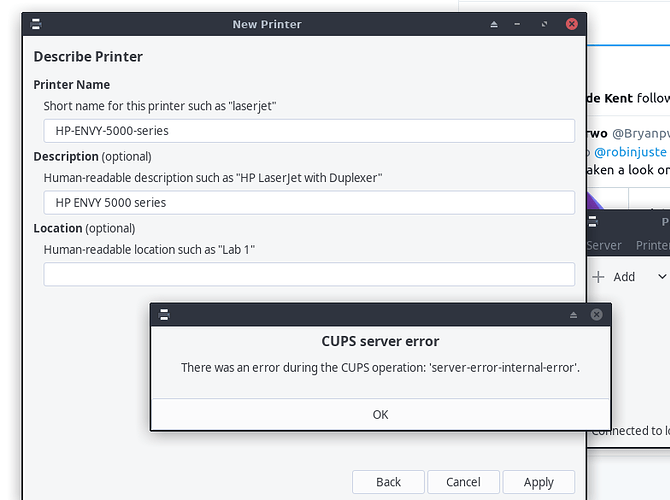 My printer is detected fine as a network device, but on the last screen I get this error.
Can anyone here help further, please?
Thanks!