hey everyone, i got a rookie question, i made fresh install of endeavour os, i wanted to delete my windows partition so i clicked erase disk so now i only got this one big giant partition called endeavouros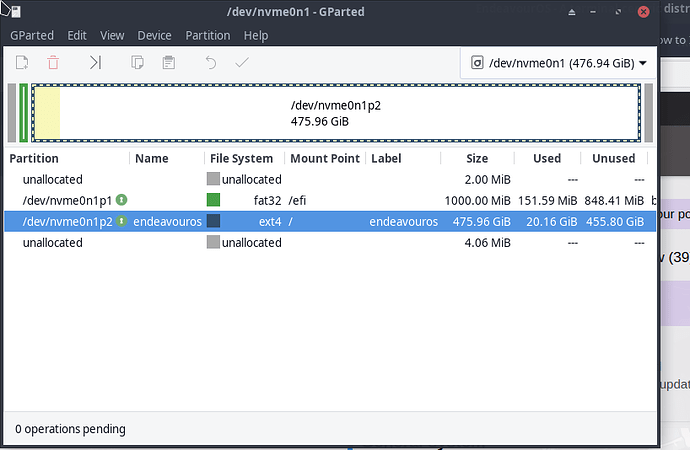 here is how it looks like, so i want to create new partitions and resize this one giant partition, is that possible at this stage? or do i have to make a fresh install and make partitions manually during installation?
any response at all would be much appreciated, thanks!