Hello,
I am running recent Endeavour OS on kernel 5.3.11-arch1-1 - my laptop is Dell Precision 5540.
I am experiencing cpu temperature spikes - from temp about 50 Celsius on average to 100 Celsius. It usually happens when launching browser, I tried installing recent BIOS update, but the issue is still present.
I tried monitoring processes and their CPU usage, the load is heavy when launching Chromium or Firefox but I could not find anything suspicious.
Here is the "s-tui" graph with spike after launching Chromium instance: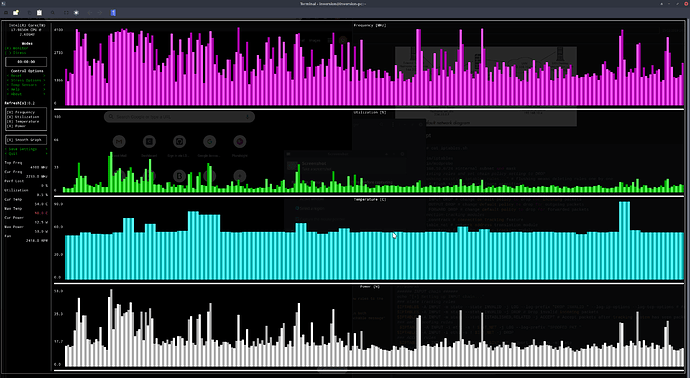 Thanks in advance with resolving this issue.