Hello everyone, I'm very worried about my EOS install and I was hoping you guys could help me.
I was updating my system and my PC crashed during the update, because the specific model of my GPU does that sometimes. When I rebooted the PC, this message appeared: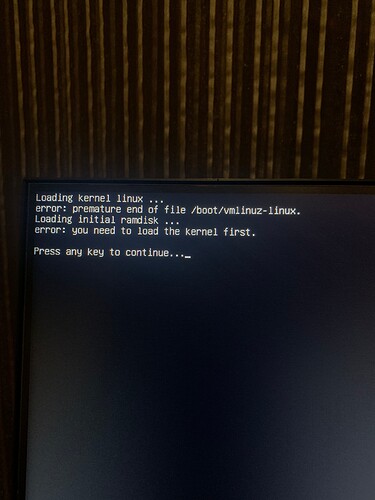 I think the kernel has been corrupted. I have no idea if this can be solved but I want to avoid installing EOS again at all costs. Any help would be appreciated!