Since some time I have the problem that when I try to drag a larger file (eg video) from a Dolphin window to the desktop, the context menu that appears freezes. But also the whole desktop freezes. After some time, the freeze dissolves again and I can continue working. This only happens when I try to move, link, copy etc. a large file to the desktop (NOT desktop folder!) via context menu. Smaller files work fine. In the screenshot it is for example a 15 GB video.
So: I touch the video with LMB in the Dolphin window, drag it out to the desktop, click RMB to get the context menu - Freeze.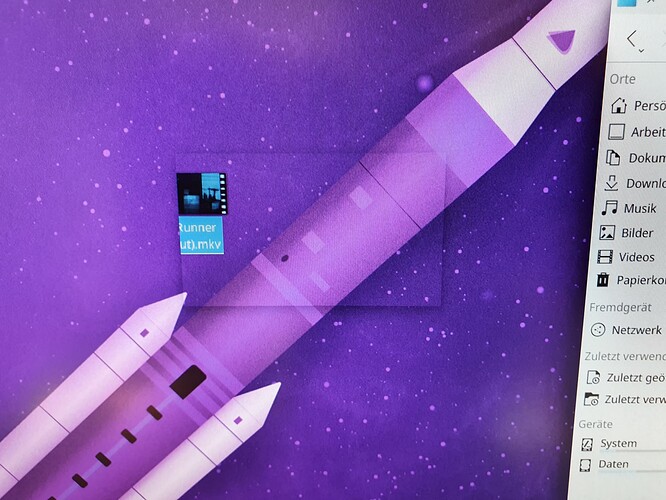 The desktop layout is the Folder View.