So I updated about an hour or two ago and my system won't reboot…
I run in a VM and use remote desktop to work from my laptop.
While updating my desktop background suddenly became "green" which I figured was walyand acting up because of something changing. I rebooted and now my system gets stuck at boot. To get more info, I press "e" to edit the entry here:

And edit the line as follows:
Remove set gfxpayload=keep
Remove "quiet" parameter
Change to loglevel=9 (instead of 3)
So this ends up with:

The messages I see now are: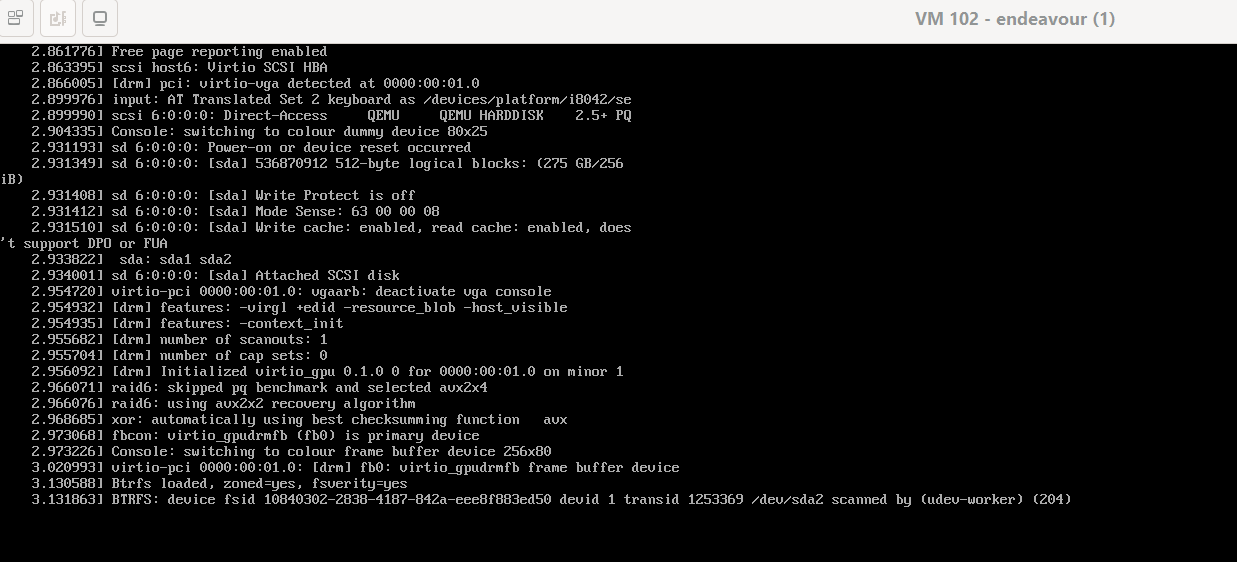 What was supposed to happen at this point after the BTRFS line was logged? System sits there for several minutes doing nothing (I've waited 20 minutes or so) which seems to me like it's literally stuck…
I have backed up the VM in Proxmox and I could just create another VM, attach the disk to it and copy files I guess… But I am quite perplexed as to what broke my system. This happened yesterday about 12 hours ago. If I manage to mount the system I could try and get the pacman log to see exactly what was updated.
Thanks!