Hello!
I am having a problem when trying to add a VPN connection.
Heres what I am doing:
Click on network icon → VPN conections → Add VPN Connections → Select Import Save VPN Connection → Create → UI Crashes
I am on i3 and running on VMware Player: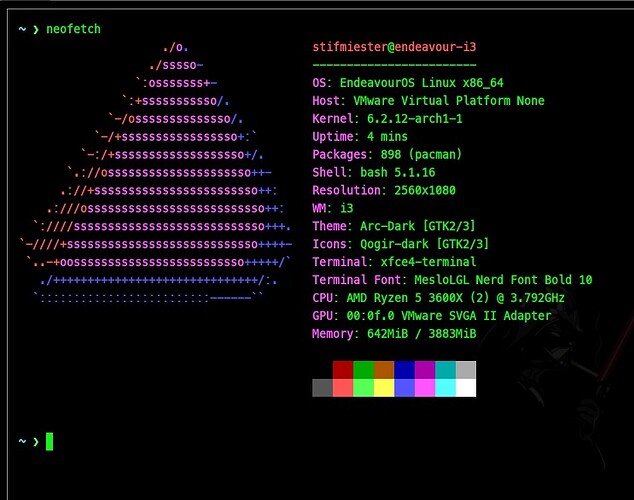 I also found a similar issue that I tried suggested fix on:
And
From the reply to one of the threads, I do not have the path path="/org/gnome/nm-applet/eap/" in my /usr/share/glib-2.0/schemas/org.gnome.nm-applet.eap.gschema.xml. I still tried to compile using glib-compile-schemas setting /usr/share/glib-2.0/ as the directory.
i have
libnma 1.10.6-1
libnma-common 1.10.6-1

I also tried to launch the network manager from the terminal using nm-connection-editor and did the same steps, this is what i get in the terminal:
Segmentation fault (core dumped)

I check the logs using journalctl -x and got the following: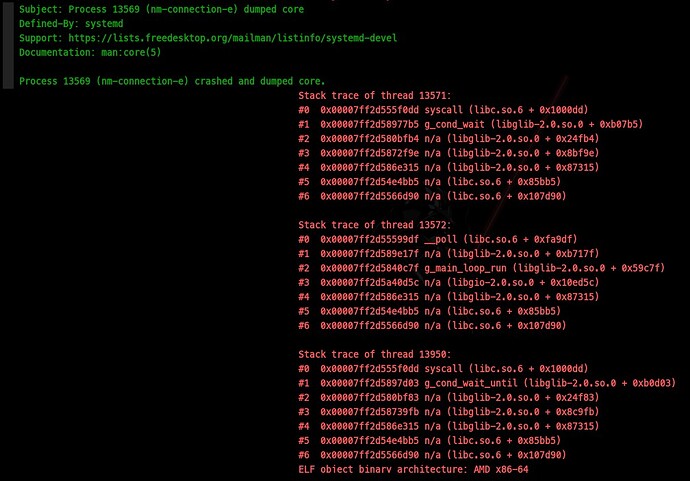 Another thing I tried was to edit my existing local network connection. As from the previous threads suggested that its an issue on the network manager. I was able to update and configure my local wired connection, like changing name, setting it to DHCP to static and back.
Im really new to arch and eos in general so please excuse my newbie-ness.
Thanks for any suggestions or help!
Cheers!
R