Hi again!
I am attempting a fresh install of EOS alongside Windows, with my home directory in a separate drive. I am following this guide in the forums.
When I go make the root partition as indicated in the guide, I get the following message:
The partition table on drive name already has 4 primary partitions, and no more can be added. Please remove one primary partition and add an extended partition, instead.
The strange thing is, I have already done this in the past, following the exact guide, and have never gotten that error.
My partitons look like this: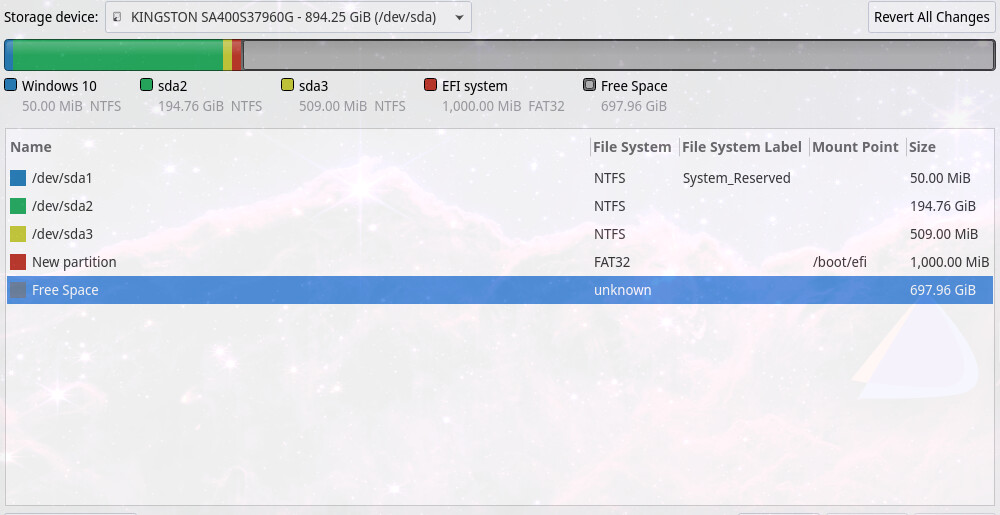 If there are any logs I can provide I will do my best.
Thanks!