Hi I am trying to use the Timeshift tool to create scheduled snapshots of my BTFRS drive however I have failed to see any snapshots being created.
I've tried to use on boot and daily options, and varying numbers in the keep value to no avail.
Current Settings: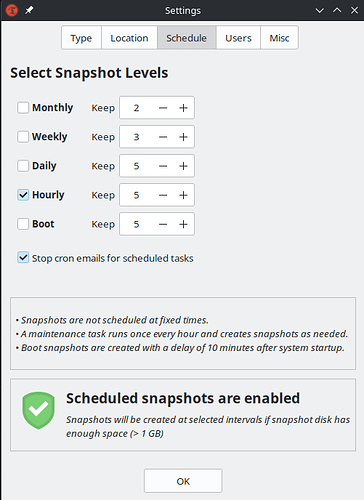 The only 3 snapshots I have were manually created which are the following: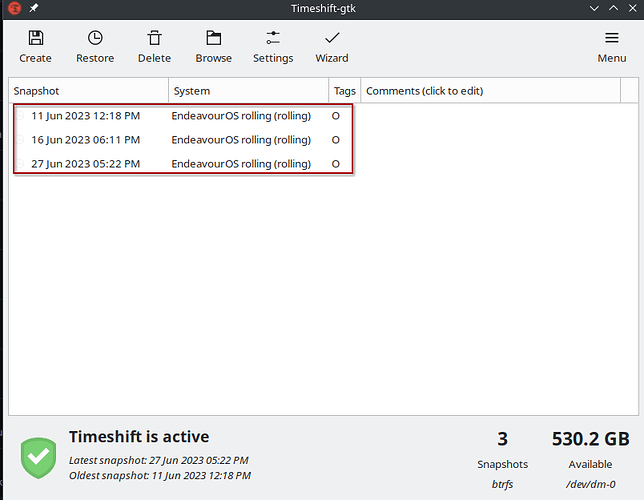 I don't know if there's some service I have to check as there's nothing mentioning one.