I had followed the procedures in the wiki section for printing, found that under the System > Administration tab(Mate) that a print settings icons was present. So I used it to set up my Brother hl-l2395w printer, which was recognized but then: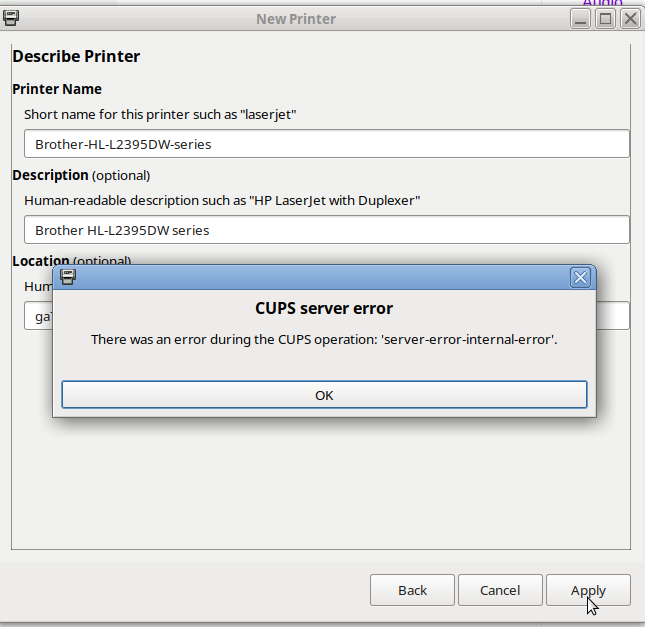 Darn, almost made it! I did the following:
I installed gsfonts foomatic-db-engine foomatic-db foomatic-db-ppds foomatic-db-nonfree foomatic-db-nonfree-ppds gutenprint foomatic-db-gutenprint-ppds --needed, plus print-manager.
systemctl enable --now cups.socket
systemctl enable --now cups.service
And now I'm out of ideas…any help would be most welcome.