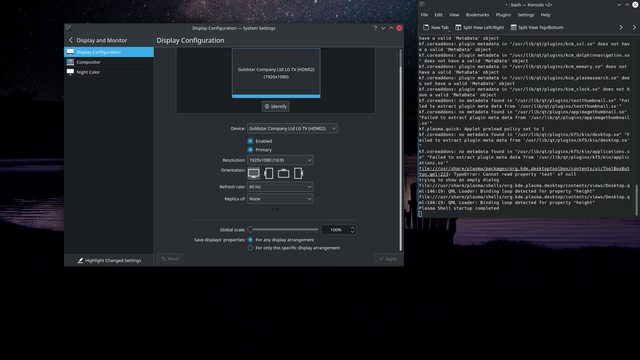 I have disabled laptop screen and enabled LG TV screen. Every single time I restart computer the bottom taskbar is missing.
To get it back with I must run: plasmashell --replace &
What can I do that I don't need to type above command every time I restart my laptop?