**My boot screen is stuck on /dev/nvme0n1p5: clean, / files, / blocks after a crash **
My PC crashed today shortly after an update. I got a green screen (I get them every now and then because of some defect that my specific GPU model has) and rebooted my system. It always boots normally afterwards but now it's stuck at this screen (pics below) and I have absolutely no idea how to fix this. I'd appreciate any help, I really don't want to do a fresh install because I have important files.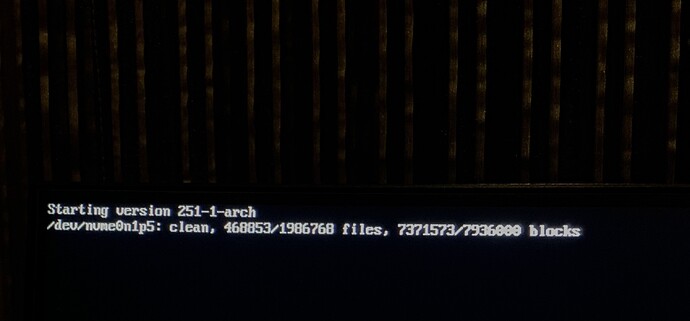 I'm using KDE and AMD drivers. I believe that the drivers may have been corrupted during the update because i can't "startx" in the TTY terminal. I've also tried updating my system in the TTY terminal too.

Thanks again.