On a UEFI system, I am trying to setup an lvm partition.
I did this by typing in the following commands as root:
cryptsetup luksFormat /dev/sda2
cryptsetup luksOpen /dev/sda2 crypt
vgcreate lvgroup /dev/mapper/crypt
I wanted to create 3 lvgroups, so I typed this:
lvcreate -n crypt_root -L 10G lvgroup
lvcreate -n crypt_home -L 7G lvgroup
lvcreate -n crypt_swap -l 100%FREE lvgroup
which worked just fine.
So I want into the installation and I mounted both the /home and / partitions (I couldn't figure out how to mount the /swap partition simply cause there was no option).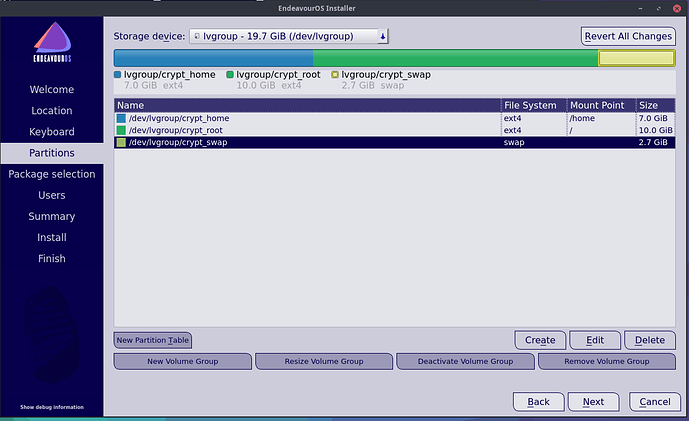 Now I wanted to mount the boot partition located on sda1 and I mounted as /boot/efi. These are the options I chose.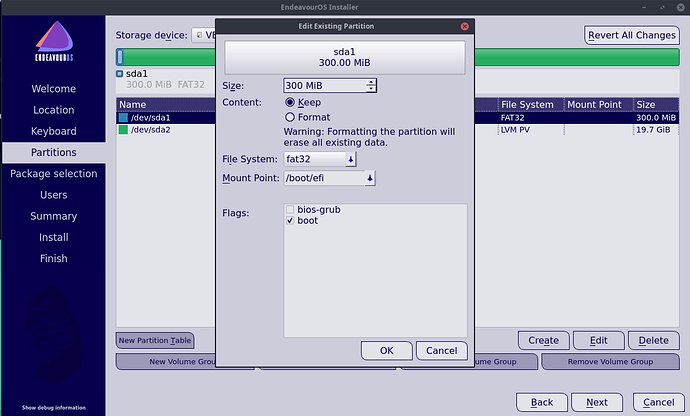 When I went to the next screen I saw this message.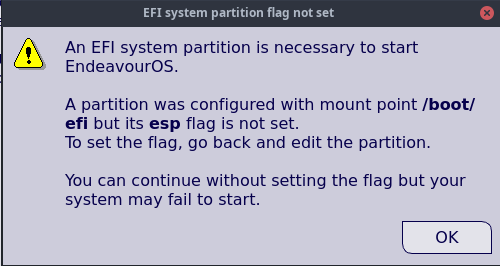 So I went back to edit the boot partition but it keeps on deselecting the flag I set it to. I am not too sure why this is happening.