I followed the instructions to activate the Bluetooth (https://discovery.endeavouros.com/bluetooth/bluetooth/2021/03/) and it worked wonders, but after a reboot, doesn't work anymore, instead KDE displays the bluetooth search tool on notifications, while bluedevil on sys settings don't even recognize the bluetooth as active. I have an external bluetooth adapter, and already tried changing usb ports. im using kernel 5.15.27-1-lts. here's my useful info:
Bluetooth section on inxi -Faz:
Bluetooth:
  Device-1: Cambridge Silicon Radio Bluetooth Dongle (HCI mode) type: USB
    driver: btusb v: 0.8 bus-ID: 1-1.3:4 chip-ID: 0a12:0001 class-ID: e001
  Report: rfkill ID: hci0 rfk-id: 0 state: up address: see --recommends

Print of the situation: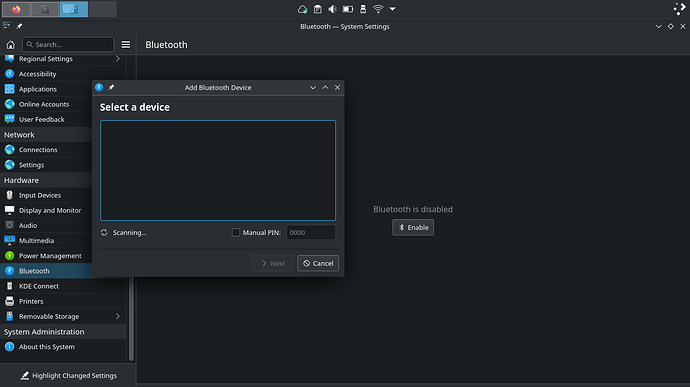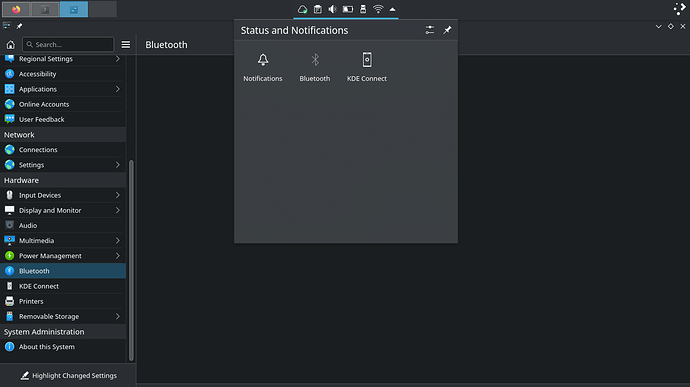 rfkill shows the service as unblocked.