Hi
I have looked up various pages online looking for the answer, Ive done this before and can not remember how. I wish to run a command at start up/Login "streamdeck -n"
I can do this at the prompt but it grabs output and closes when prompt closes,
I therefore if doing manualy from the prompt have to enter "nohup streamdeck -n &".
I have created a small bash script to be run at startup, however this does not seem to function,
the only thing I can think of is IAm running ZSH rather than Bash.
Manual input from prompt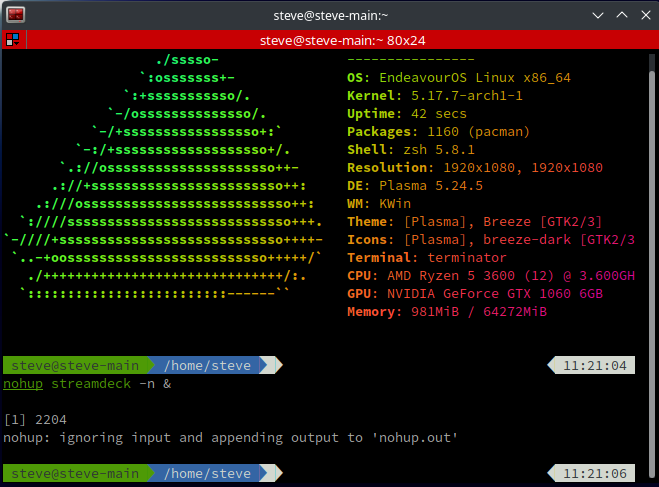 Script



Autostart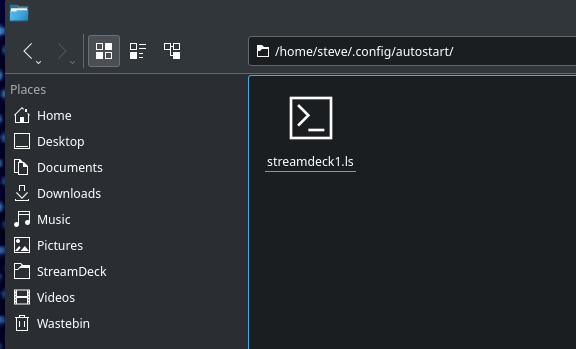 Autostart Properties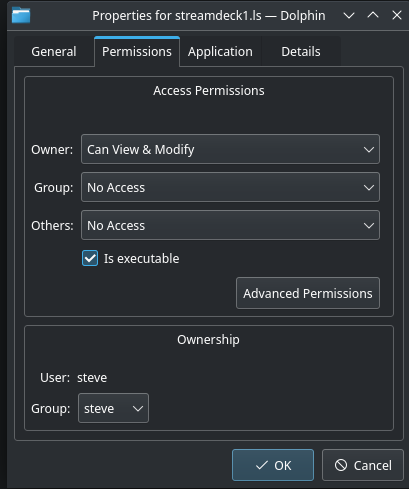 What changes / What have I done wrong?
–
Data