I have another issue with pgp keys import while installing any package that mandates keys import while fetching them from AUR.
Tried 1.resetting keys,2.cleared cache with pacman -Sc and pacman -Scc. 3.Enabled paccache.timer
Used several key servers with hkps and https protocols.Only ports 443,853,11371 are allowed out on firewalld.
Still getting error. Not sure if ISP blocked them as with DNS over TLS local router block may be possible.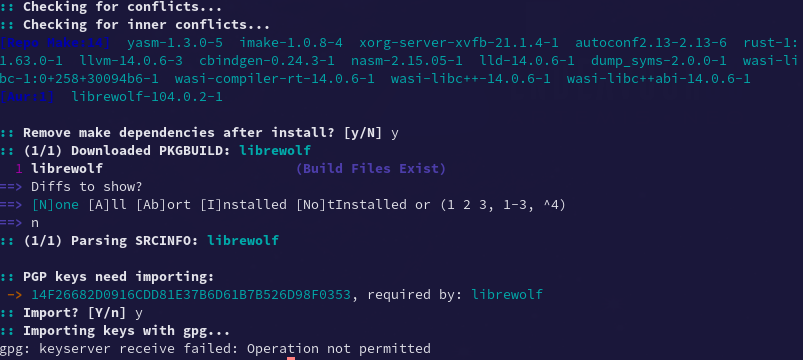 Help please