Hi folks!
I used to run EOS/Xfce but wanted to try SWAY so I just installed it. I have been liking everything out of the box so far. But hit some snags with the "Application Menu".
Where is the configuration file for Application Menu?
How to change the color of the text in the search box?
Also, what is the key combo to bring up the application menu?
Background:
No matter which theme I select in "Customize look and feel" the text in the search box of Application Menu is not visible.
When I type the text is of the same color as background: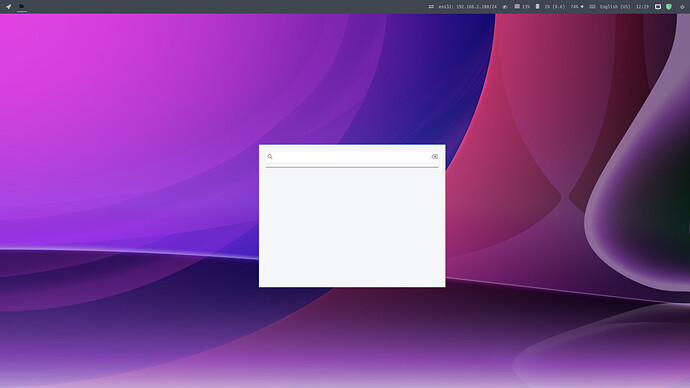 It's not easy to use and confusing when I type: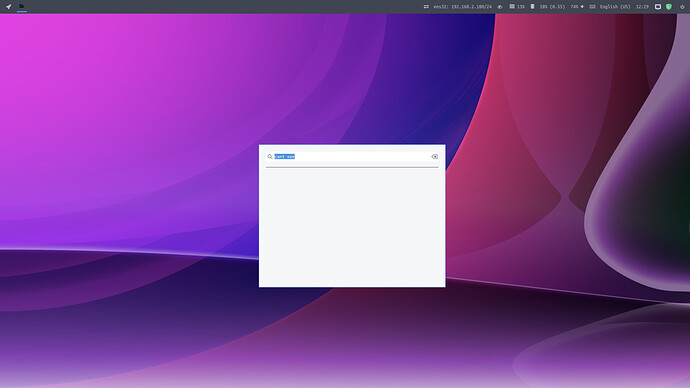 This is how the application menu looks when I open it: