Greetings lovely community,
I tend to use both a mix of the Tilix terminal and pamac-aur application to search, update, install/remove packages, etc. The terminal part of it I understand for the most part (not always of course!), but for pamac-aur I wonder if the default settings are the way to go or if the settings I adjusted in pamac-aur are acceptable, please do let me know your opinions. I just want to double check and make sure I'm doing things the "correct way" aka in a way that won't cause unintended issues in the future.
Below is a rundown of my pamac-aur settings. Please let me know if my adjusts are acceptable or if I need to change or revert any of the changes I made, thank you. Also, feel free to explain any of the settings if you so wish to, I do enjoy reading and learning more about EndeavourOS and the underlying Arch-base!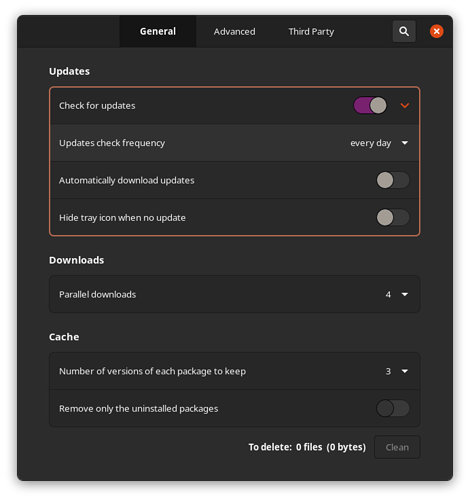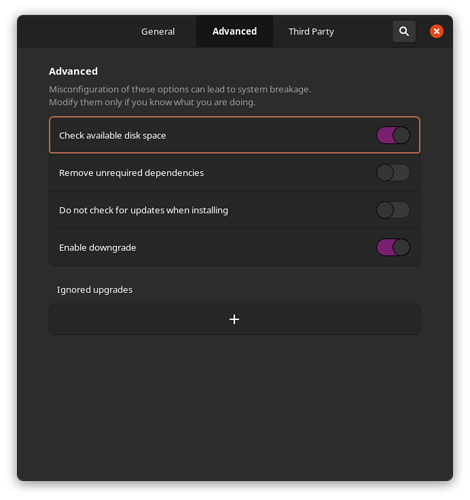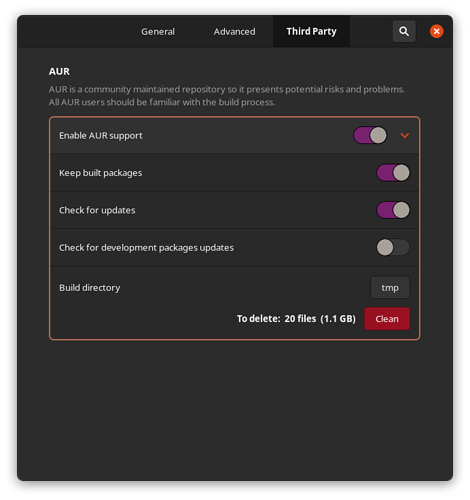 I did have one final thought come to mind. I know the /etc/pacman.conf file has parallel downloads set to "5" however pamac-aur only has a setting for 1,2,4,6,8,10. I don't know if this is conflicting in any sort of way, like if I should change the pacman.conf to "4" or just leave them be since they are separate.
Also, I don't know if it means anything, but in the above screenshot I have enabled the "downgrade" option, but before I did that I had installed the downgrade package from the EndeavourOS repos. I don't know if pamac-aur uses that repo package for downgrades that I installed or what, so any clarification here would be appreciated.
Thank you for taking the time to read my post and help me get more familiar and better situated with this lovely Linux system.