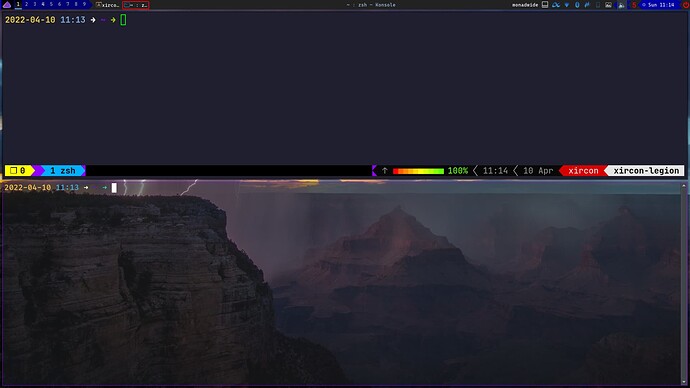 *Disclaimer - I have probably caused this

New laptop blues
Top terminal is alacritty window.opacity: 0.0
Bottom terminal is konsole - transparent!!!
Window manager is Qtile, graphics:
Graphics:
  Device-1: NVIDIA GA104M [GeForce RTX 3070 Mobile / Max-Q] driver: nvidia
    v: 510.60.02
  Device-2: Acer Integrated Camera type: USB driver: uvcvideo
  Display: x11 server: X.Org v: 1.21.1.3 with: Xwayland v: 22.1.1 driver:
    X: loaded: nvidia unloaded: modesetting gpu: nvidia,nvidia-nvswitch
    resolution: 1920x1080~144Hz
  OpenGL: renderer: NVIDIA GeForce RTX 3070 Laptop GPU/PCIe/SSE2
    v: 4.6.0 NVIDIA 510.60.02

Just been down the rabbit hole of "shit, picom is not working!" Picom of course was not the problem!!!
Any ideas?