I installed EndeavourOS to my laptop just now. It gets delayed during boot with this message.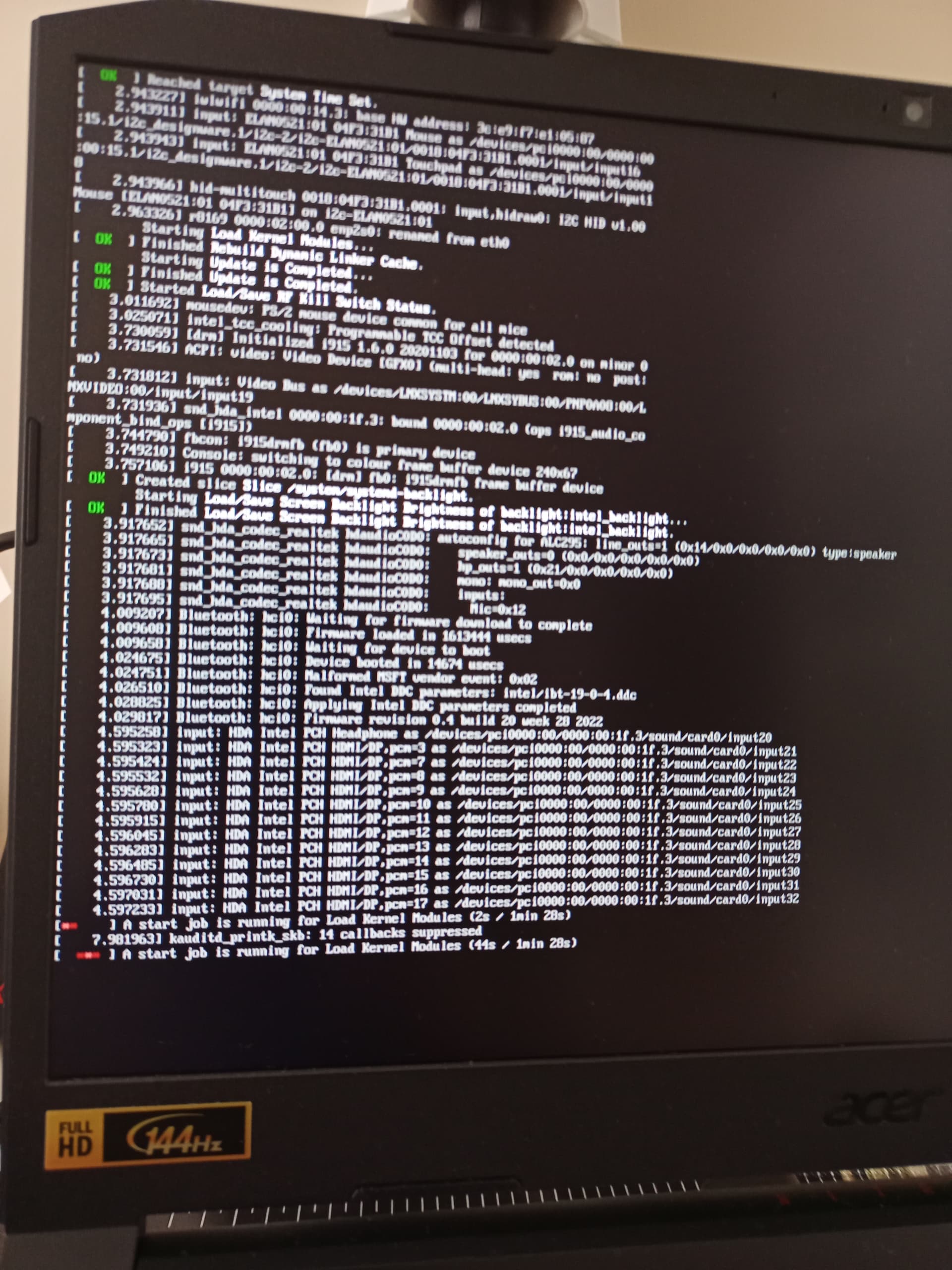 Welcome @peachey2k2
Try update the system reboot, see if it is still delaying! Maybe reboot again and see.
I am having no problem while booting.
I just installed the OS. It is up to date.
Not necessarily.
You installed from an ISO that was made sometime ago. This is a rolling release and have updates all the time.
Just update the system and see.
yay -Syu
Let me know how it goes.
If OP has done an on-line install, then the system would be installed with the latest packages available in the mirrors used. So the installed system should be up-to-date relative to the mirrors used.
I did an online install, I also tried to update anyway, though all my packages were up to date.
https://discovery.endeavouros.com/forum-log-tool-options/how-to-include-systemlogs-in-your-post/2021/03/
Please read through the article linked to above and post some info about your hardware and logs for anyone able to assist you to have something to work with.
Good luck and welcome to EnOS' forum @peachey2k2 !


Sure! I just made a guess he might have installed offline.
May be try LTS kernel?
How much RAM do you have?
Maybe you can post
inxi -Fxxx

here. let me give the lts kernel a shot too.
edit: huh, that's weird. it just… fixed itself.
thanks anyway.
That's great. You are welcome.
So, it is sorted out after LTS?
nah. i only installed it, then rebooted. i was on the non-lts kernel the entire time.
OK. Thank you for replying.
Please consider marking @limotux's post suggesting to install the LTS kernel as the solution of the thread.
This topic was automatically closed 2 days after the last reply. New replies are no longer allowed.