Greetings lovely community,
You may have already heard about it, but just in case you haven't there is a newly developed Gnome app using GTK4 / libadwaita called gdm-settings that aims to change some of the GDM settings for the login screen, like icons, fonts, background, and a handful of other useful options.
It is still currently alpha software, but it is mostly feature complete according to the developer. If you test it out and come across any bugs, please do report it over on their GitHub. I'll post a few screenshots of the gdm-settings below: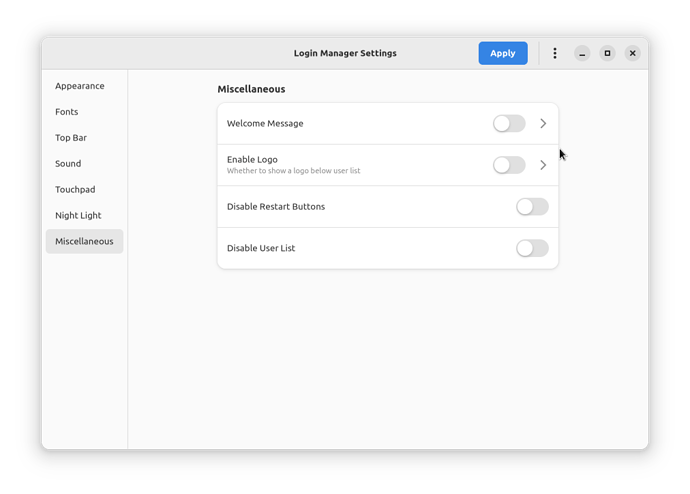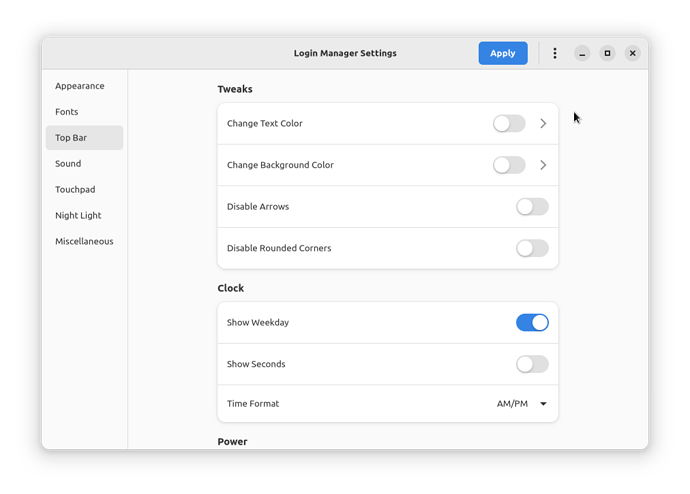 Some relevant links for GitHub and AUR for this package. If you like it, please do give it a star on GitHub or a vote in the AUR, it's a great addition to have to be able to customize the login welcome screen, an ability I've been wanting for ages and to be able to adjust it this easily with this app is amazing. Hope you all like it too.
GitHub: https://github.com/realmazharhussain/gdm-settings
AUR: https://aur.archlinux.org/packages/gdm-settings
*There is also a -git version in the AUR too ( click here )
There's a better write up of this app on OMGUbuntu, so if you're curious feel free to read more about it here: