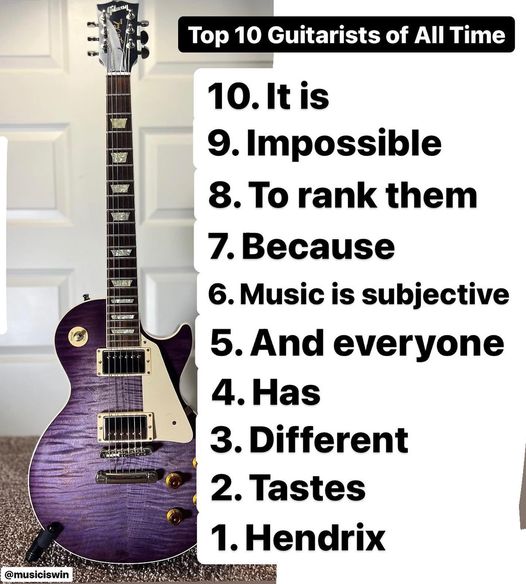 PMSL, I was so bad at english at school that this is probably how I would have answered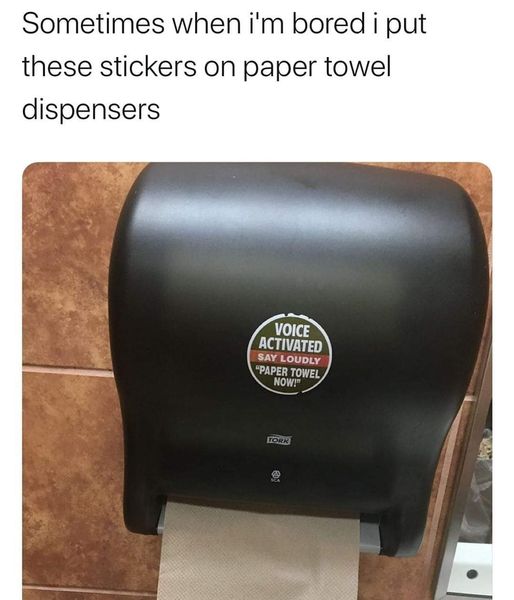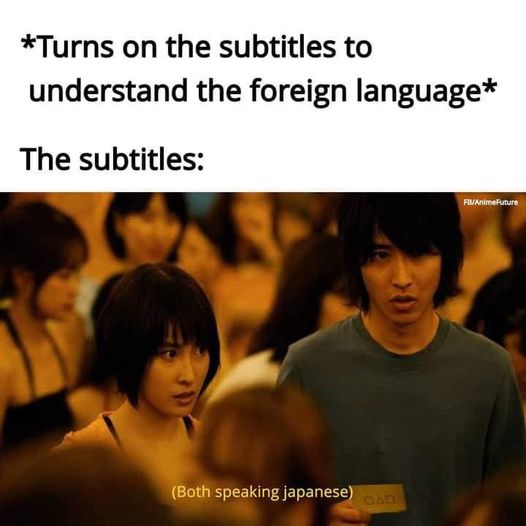 I had experienced this quite few times, when I watch some cartoons.
For example, I am watching a cartoon on TV, turned subtitles on to understand better. But the subtitles are weird for few times. If any song is playing in the cartoon, it will be displayed as : "tense song playing", "happy song playing", etc.
Also, if their is scene of private conversation b/w 2 characters, and we can hear them, then also it is displayed as, " [name A] and [name B] are having private conversation."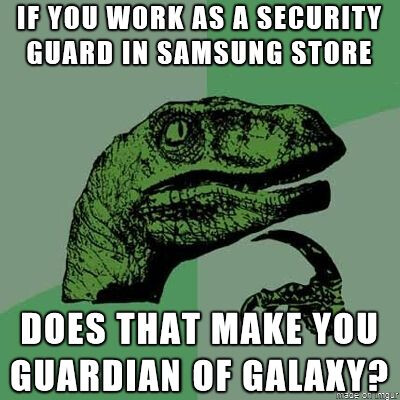 Yup I was watching something recently (can't remember what) but most the show is in english but occasionally it would switch to some other language so I put on the subtitles to understand and it came up something about them speaking in a foreign language
Never knew my mind was so predictable. Scary!
I used to hate watching shows in France. They always dub them and poorly at that. Sub-titles are better.
I almost always prefer sub titles to dubbing, you just don't seem to get any emotions from the voice actors
See I am the opposite. I feel like I miss the whole movie if I have to sit there and read the bottom of the screen instead of watching what is happening.
I get that if I am trying to watch it on a screen that's close up like a laptop but on a tv I have no problems
Yes, reading sub-titles is not fun. I hate it when I watch a Kurosawa movie and have to divide my attention between the movie and the sub-titles. I find that overdubs are usually more interpretations than translations, though.
Back on topic…
Three couples are trying to get married at the same church. There is a young couple, a middle-aged couple, and an elderly couple. The three couples meet with the priest and discuss when they can get married.
"If you wish to get married in my church, you must all go one month without having sex," says the priest.
One month later the three couples return to the church and talk to the priest. He then asks the elderly couple, "Have you completed the month without sex?"
"Yes we have, it was easy," replies the elderly couple.
"How about you?" He asks the middle-aged couple.
"It was hard, but we didn't have sex for the whole month," they respond.
"And how about you two?" He asks the young couple.
"No we couldn't do it," responds the boyfriend.
"Tell me why," says the priest.
"Well my girlfriend had a can of corn in her hand and she accidentally dropped it. She bent over to pick it up and that's when it happened."
The priest then tells them, "You're not welcome in my church."
"We're not welcome in the supermarket either," says the boyfriend.
This is not exactly a joke, but…
.
.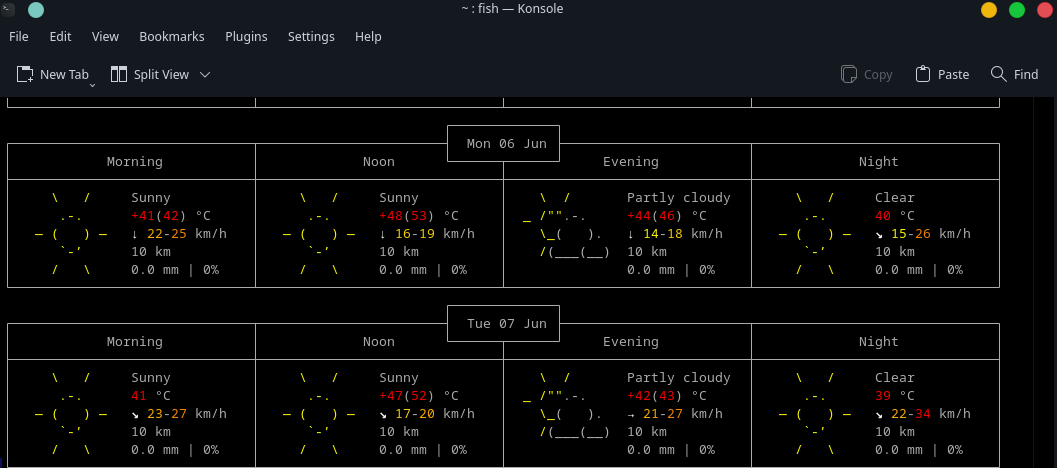 .
.
Upcoming weather forecast in my location. Please look at the temperature of afternoon.
100% agreed. Generally if I see subtitles with no option for dubbing, it's immediately getting turned off. If I want to read something, I'll read a book. I want to watch a movie/show.
As someone who grew up watching films in English with Croatian subtitles (and not knowing English, at that time), I can read the subtitles without directing any focus away from the film. In fact, now that I know English pretty well, I still prefer to watch films in English with English subtitles. I read English faster than I hear it spoken. Strange, isn't it?
Reduce 30 degrees celcius and you are here.