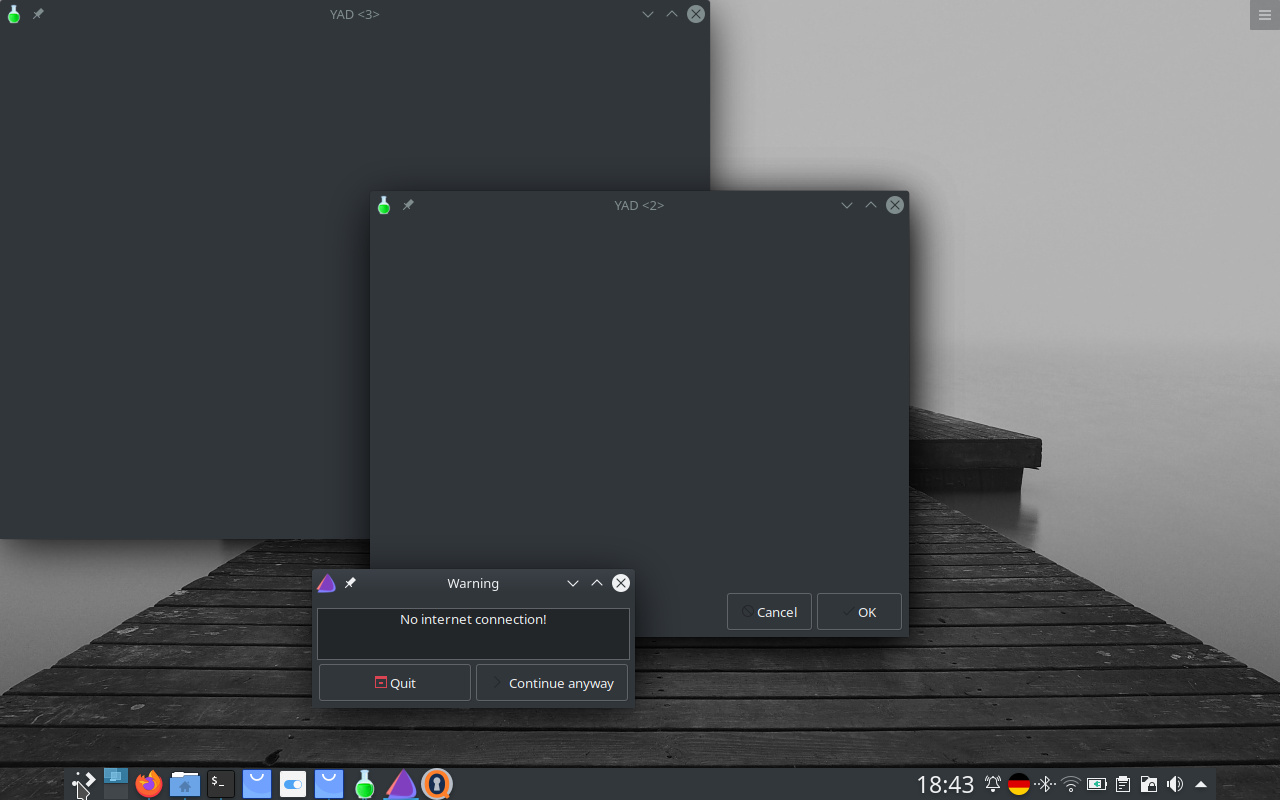 Is there any reason why I get this after a reboot?
Also I wonder why I need this "Warning" it does not make any sense to me

I mean a ignorant user like me does not know what to "Continue anyway", this feels like a bug to me.


I'd prefer to have the WS opened even if no internet is connected. It may make more sense to open the WS and in itself there is a note that there is no connection.
Cheers!
If there is any need for logs, please instruct me where to find them.